Promotion Glass Still Half Full with Nine Games to Go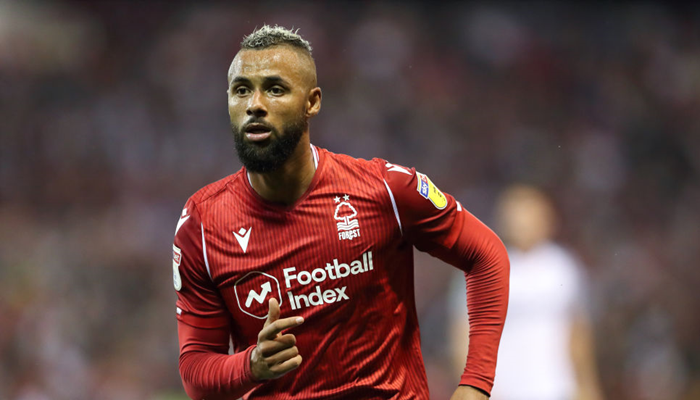 I'm not sure whether it's because I'm crazy, or generally optimistic, but I still believe Nottingham Forest will finish in the play off places come May 2nd of this year.
Amazingly, I make such a statement off the back of two awful performances and results to boot by the Reds. Having scraped a draw away at Middlesbrough, Sabri Lamouchi's men were embarrassed by Millwall in front of the SKY TV camera's last Friday.
So, cross referencing the previous paragraph with my opening gambit, you're probably wondering how the hell I've room for any optimism at all?
Given the recent financial losses incurred by Nottingham Forest, it highlighted the over inflated squad size and the monetary burden by which it's encompassed. However, within that squad lies one or two players who just might make the difference as the club enters the home straight.
The obvious name on the lips off our supporters is John Bostock, a player whom many have demanded to see more of over the season. Fair play if you're one of those who did, admittedly, I'd kind of forgotten about him and certainly won't be saying I told you so if he runs the show from here on in.
Bostock has made a telling difference in his cameo appearances of late, especially against Millwall, where he was the only real positive to speak of. He's heavily tipped to make his first start of the Championship season at Sheffield Wednesday on Saturday and he certainly gets my vote. The irony, of course, is that Samba Sow could well be fit for the same contest, but I'd still go with Bostock. Sow has been immense but will be coming in cold as opposed to Bostock, who's finally getting some minutes under his belt. Whatever the outcome, I think it's safe to say that fitness permitting, I doubt that Yates or Semedo will start again this season.
Then, of course, we come to João Carvalho, the divider of defences and opinions alike. I'll wholeheartedly admit that I've not been one of the many clamouring for his inclusion in the Forest side. However, given the illness sustained by Tiago Silva, I'd definitely start Carvalho in his absence every time. Just as Bostock's emergence has given me confidence, Forest's record signing could well prove telling in the promotion push. Whether you rate him or not the question is simple, with Silva on the sidelines, who could you justify picking ahead of João Carvalho?
I certainly won't insult our readers intelligence by saying "this is his last chance to step up," or "he's got to prove himself now." All I shall say is this; Carvalho will hopefully get the run of games he's craved, go and enjoy your football son.
Maybe, just maybe, the fateful circumstances that have forced Sabri Lamouchi's hand into reselecting Bostock and Carvalho could play a sizable part in Nottingham Forest securing a play off spot this season. Yes, we've rode our luck and looked very ordinary at times, but the table doesn't lie, it's just a reflection of results is all. Lest we forget that we've beaten Brentford twice, done Fulham in their own back yard, beaten Leeds and recorded wins at both clubs over the Welsh border for the first time in God knows how long.
Nine games remain in the most competitive Championship season I can remember, regardless of the injuries and results of late, I'm confident that the players coming back into contention can secure a top six finish. Are we capable of winning the play offs? Well, we've failed with far better players in the past and look at Huddersfield in 2017; you just never know!
I'll finish with an insight to my glass half full perspective which will indeed confirm my insanity.
Once upon a time, twin brothers were eagerly awaiting their Christmas presents, one was an unashamed optimist whilst the other was the epitome of pessimism. On Christmas morning they opened their gifts with somewhat differing reactions. The pessimistic child was mortified upon receiving the latest high-tech gadgets; "It'll cost a fortune in batteries to keep this lot working, knowing my luck, they'll break a day after the warranty ends too!"
The optimistic brother on the other hand, unveiled what can only be described as a large box of foul-smelling manure. "Yes," he said as he punched the air in delight; "Come on then, where's the horse?"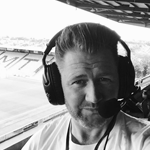 *Article provided by Steve Corry (Nottingham Forest Correspondent).
*Main image @SeatPitch John Bostock one of the few positives from the last week at Nottingham Forest.