Stags Chief Radford – "It's Going To Be Tough"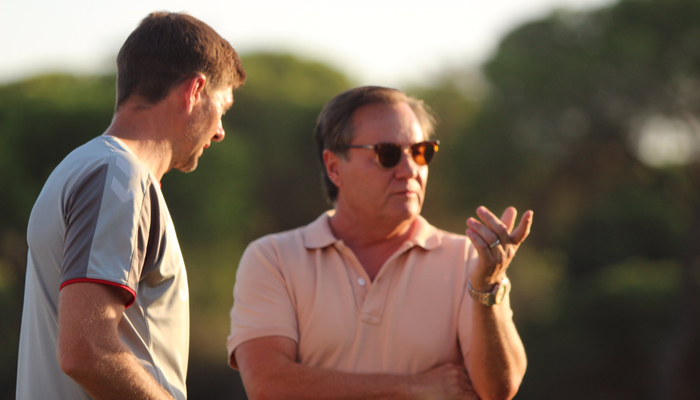 Mansfield Town Chairman John Radford has done a telephone interview direct with the club from his home in Portugal stating his concern on the recent devastation that the outbreak of coronavirus has caused to not just football but in day to day life.
After the decision was announced last week that the Stags game against Crewe Alexandra was cancelled with further matches postponed in the EFL until 3rd April, Radford stated "I was quite pleased, it was something I was thinking about the day before, should I let the game go ahead and I spoke to the EFL. We have to follow their rules so I put a statement out to say please don't come to the game if you are feeling unwell or are over 65" suggesting "now is a time to take responsible action and I can't see football going ahead for the next 2-3 months".
When asked on the initial impact that the postponements will have on the club Radford said "In the short term I can fund quite a bit myself but that is the short term"
"Any business like a football club relies on its stadium income and that income has to be made up from somewhere"
"I'm not a bottomless pit of money, in the short term I think we'll be OK but there has to be a long term plan"
Radford was also clearly concerned about the impact of the virus on society stating "We have to turn to our Government to help with this" suggesting "I don't want to be the bearer of doom but this could last for 4-5 months. I'm glad we've closed the stadium and that we are starting to social distance but if we don't act now this can get really bad".
The Stags supremo who is currently stuck unable to get a flight out of Portugal revealed "I think we are a week ahead of the UK (in Portugal) as far as implementing rules but a couple of weeks behind in terms of infection rates"
Radford said "We are on a war footing against a virus, most of us are going to be fine but we are on a war footing to save our vulnerable people".
*Main image @JohnRadfordMTFC concerned about the most vulnerable, Radford believes taking action is the right thing to do.