Time To Reflect… Mansfield Town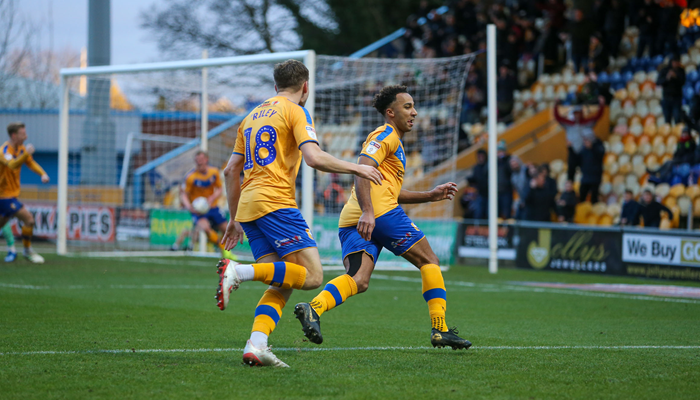 Well it's been a funny old season for the Stags… Starting last summer a little underwhelmed with a new Manager in John Dempster who was quickly appointed gaffer last May following the sacking of David Flitcroft. A previous boss who took over from Steve Evans just 3 months earlier before leading the side from the automatic promotion places to slipping out of the top three on the last day of last season to being beaten in the playoff semi-finals was by some considered as not been given a fair crack of the whip.
Dempster unproven in management at Senior level had three successive EFL Youth Alliance titles under his belt. A gamble which John & Carolyn Radford would hope could pay off.
The Stags purchased well in pre-season and captured experienced forward Nicky Maynard in what might have been seen as a slightly embarrassing announcement as the star striker signed, being picked up by Carolyn Radford in a Rolls Royce at Faro Airport for the clubs cringe-worthy twitter feed (The video has since been removed).
But marketing gimmicks and the Radfords antics aside, some solid signings including Andy Cook and Joe Riley with some young astute captures like Aidan Stone and Kellan Gordon had us all believing that the playoffs (at least) were reachable again.
A tricky start to the campaign ended with Mansfield sharing four goals at Newport who never tend to make it easy for opposition at Rodney Parade. A late lead let slip after going down to ten men perhaps leading to some frustration and when the team came back from 0-2 down against Morecambe a week later to yet again earn a point before being reduced to ten it looked that the Stags under Dempster would be entertaining to say the least moving forward.
Remarkably Mansfield and Morecambe just three days later shared four goals again as the Stags were knocked out of the EFL Cup on penalties before a first clean sheet of the season away at Carlisle earned the Stags their first victory and all three points on the road.
One win in the clubs next eight league matches however ensured the side would be sitting nearer the bottom than the top by the end of September but Mansfield under Dempster were getting used to formations, intending to play the right way with a passing style it was felt that give him time the tide could turn despite some poor results along the way.
And it did.. At Grimsby Town the Stags won 1-0 away with a 96th minute winner after Krystian Dennis struck home. Reduced again to ten men this time they were able to take full advantage. Seven days later things got even better for Mansfield when they recorded back-to-back victories hitting Oldham for six and netting their biggest win in the EFL since 2002. A Nicky Maynard hat-trick amongst the highlights as Oldham played over half of the match with nine men.
A hard earned point at Forest Green followed before Salford City visited the One Call Stadium and were deserving winners on a day that Mansfield weren't at their best.
Mansfield went to Walsall and won playing some good stuff before slipping up at home against Colchester in a game that swung both ways. Finding consistency in the league was proving tricky.
The Stags opened up their FA Cup campaign with a 1-0 win over Chorley before beating Burton to reach the second stage of the EFL Trophy.. When it seemed things were picking up and performances were improving what followed would be the goals drying up and a dip in form again.
A goalless draw at struggling Macclesfield followed a spirited performance against league leaders Swindon where Robins Manager Richie Wellens stated the Stags are "much better than their league position suggests" despite losing by a single goal.
Mansfield then exited the FA Cup and EFL Trophy before returning to league action being thumped 0-3 at home to Cheltenham.
A week later it seemed that Manager Dempster had done all he can with the Stags languishing neither here or there in the mid to lower regions of the division, far enough away from the playoffs and (thanks to Bury reducing the league above to 23 teams and just one relegation place in League Two) far enough away from any real relegation danger of going down… Time for a change… Despite a plucky 1-1 draw at playoff pushers Crewe the Radford's had already made their minds up.
Out was Dempster, tidy football but all too often flaky defensively his tactics would not cut League Two. In came a surprise choice to everyone as rumours circled over Bristol Rovers, high flying in League One fourth and aiming rather surprisingly for promotion towards the Championship, that their Manager was unsettled and was keen to a move back closer to home.
Based in South Yorkshire Graham Coughlan was regularly commuting to Bristol as he made strides with The Gas as they climbed up the division under his stewardship.. But when Mansfield came calling with an offer too good to turn down it was a pull considered as big as any in the Division in recent years.
Initially the excitement was that Coughlan could even turn things around for a late playoff charge… His first game on the 21st December at Northampton was solid enough but not spectacular. A 1-1 draw at Sixfields was followed with a 2-2 share of the spoils at home to Port Vale on Boxing Day. The Stags came back from 0-2 down to rescue a point with fans believing in this new found 'never say die' attitude after Nicky Maynard and CJ Hamilton's late late goals.
Next up the Stags then went to Bradford and were beaten in what always looked a tough game before 'another' Nicky Maynard hat-trick gave Mansfield all three points at Cambridge in a 3-2 win on New Years Day.
Three straight defeats followed though as the team became tested under Coughlan's strict way. The new coach proved demanding of his players, not fit enough, not doing the basics well enough, his requests not being met often enough… Then it all clicked into place.
Mansfield beat Bradford 3-0 at Field Mill in what was arguably their best performance of the season so far. The introduction of Harry Charsley from Everton in midfield offering legs and youthful forward-thinking looked to be one that could only benefit the club long term.
Further signings followed but the Stags were well beaten at Oldham who got their own back to win 3-1 at Boundary Park with memories of the 6-1 drubbing well and truly etched into and erased from their performance.
The Stags slipped again at home to Carlisle United, two down with nine minutes left another late show saved the day with goals from Watts and Kayode earning a share of the spoils. It was also a point shared at Morecambe again, this time the Stags surrendering their lead with just four minutes remaining against the league's bottom side. If a game was ever to sum up the season it was that. Chances created into a good position before letting their hard work slip away, the inconsistency rife across the make up of the side.
A defeat at Orient in which again Mansfield played well was followed by a victory over Newport on a day in which the wind and rain did everything it could to interrupt a good game of football.
A 1-0 defeat at Cheltenham followed before a 2-1 win at Northampton in what was the Stags last game before the seasons unexpected interruption. Quite fitting to how things have gone on that just as things start looking up… We get knocked back again.
The players have been through it all… The change in Managers and varied styles have not done anything to encourage consistency but in Graham Coughlan there is a reason not to panic. Quietly beneath the results the club feel he is getting it right and although it will take time sticking with him will give the club the best chance of going up 'next season' now this one is all but done.
I get the feeling if the season does end today the Stags would certainly take it, regroup and go again next year and with a pre-season under Coughlan's regime the club can come back stronger and better than before.
Season so far 4 out of 10… So much optimism, so little return but there is still light at the end of the tunnel.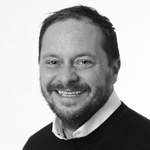 *Article provided by Daniel Peacock (Editor).
*Main image @mansfieldtownfc Nicky Maynard has scored 14 goals this season and is the league's second highest scorer.