Light At The End Of The Tunnel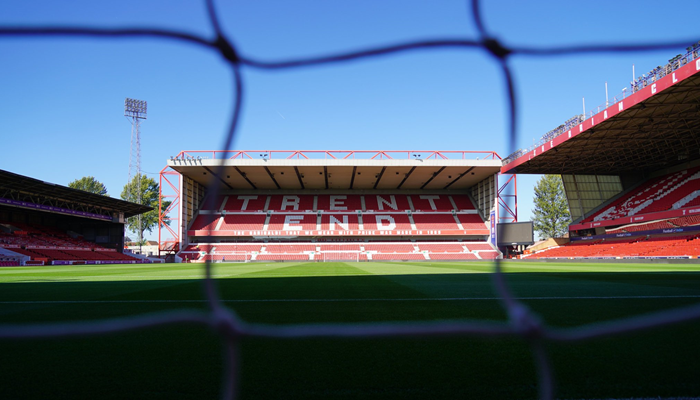 At Nottingham Sport we've been doing a little bit of research to hopefully ease any concern on what the next few weeks might have in store for us. No toilet roll or bread perhaps but it can certainly be used as a time to reflect how valuable life just is.
As we hear the news that in the EFL Championship, clubs have overwhelmingly agreed to finish the season if possible with UEFA postponing the European Championships for twelve months and giving member countries an extended cut off to play all domestic football games by June 30th. Now as sports fans we simply need to know 'when' can we get started again.
Our research took us to China, where it all started in the first place back in January. The outbreak in the epicentre of Wuhan has since been controlled and the Chinese are now starting to go back to work, school, college with an air of normality back in their lives.
China are probably 4-6 weeks ahead of us in the UK which means they are in front of us with their policies hence their own economy beginning to stabilise once again.
We feel the UK government will copy the actions of China which will lead to a continued slow down in trading as businesses shut and schools close prior to an isolation period all designed to help the hospitals be able to slowly but surely treat vulnerable patients over an extended time. Whilst this has economical factors it is the best way to control matters so we don't get a situation like we have done in Italy for example. The whole point of a slowdown is to rundown matters so that we don't get an epidemic that becomes uncontrollable across a short time, by widening it perhaps will increase concern over jobs and wellbeing but at the same time will control the outbreak to its minimum. We as patrons of our nation should simply grin, bear and prepare for it.
But like in China, there is a light at the end of the tunnel. Following protocol will ensure we come through damage limitation and before you know it our participation and attendance in sport can continue again.
Staying healthy is paramount, controlling the outbreak even more so but as sports fans we want to know 'when' we can start enjoying our favourite pastimes again.
It could be longer than first anticipated with sport for now suggesting things could go again in early April. It could potentially be put back until May but the culture in this country is to simply 'get on with it' so when the time is right I'm sure we'll continue as normal even if we have to play or watch the sports we love every day to get there. After all the long awaited absence will have us chomping at the bit.
The final few sports like Boxing and Horse Racing issued postponements for the foreseeable yesterday and we may be without the games we love for some time but after the rest period it is likely that some competitions will continue as usual and when they do we'll bring you all the news as we have always have.
Stay safe and take precaution, read medical advice, watch the news and listen to the government and by taking the correct action we will follow the way of China and come through this with business as usual in a couple of months.
Stay re-assured that your sport fix will return.
*Main image @NFFC Nottingham Forest's City Ground will be hoping to stage Championship matches again over an extended season.