Time To Reflect… Notts County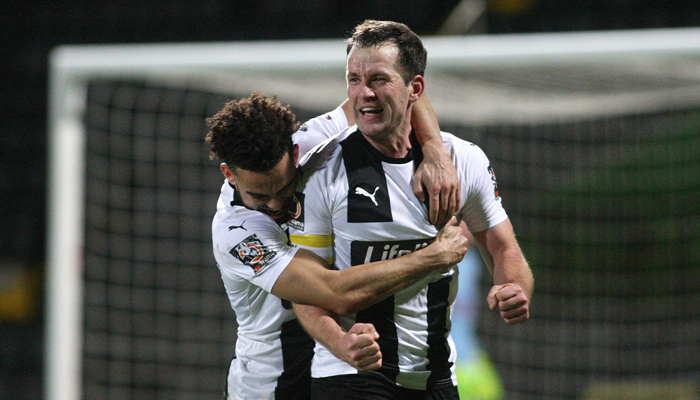 Our third and final report on the counties three major professional teams focuses on one that sadly had to give up their title as the worlds oldest football league club last summer.
Notts County Football Club had a disastrous 2018/19 which started after missing out the year before on promotion with optimism and ended with the club being bailed out financially but losing its football league status, something they had proudly held since their first ever league game in 1888.
Neal Ardley had took the reigns for the majority of the relegation season that saw the Magpies demoted to the National League and their lowest ranking in their 158 year history. Ardley however acted with dignity during that spell, largely with hands tied behind his back and was backed by new owners Alexander and Christoffer Reedtz to be given a chance to resurrect the club as they bid to bounce back at the first time of asking.
It was a busy summer of ins and outs as the club was reshuffled with no less than 12 of last seasons squad released with a number of free signings including Wes Thomas from Grimsby Town, Jim O'Brien from Bradford City, Damien McCrory from Burton, Nathan Tyson from Wycombe and Kyle Wootton initially on loan from Scunthorpe to name a few.
The Magpies went into action on the opening day of the season with optimism that they could get out of the division without knowing really what to expect knowing a team of new signings would need considerable time to gel.
The first game at Eastleigh was perhaps a lesson that things might not all go the way Notts would want. After falling behind to a 13th minute opener Notts ended the game with nine men after first, captain Michael Doyle then later, debutant Damien McCrory were both sent off.
Notts stuttered to a 1-1 draw with Stockport in front of near 6,000 at Meadow Lane before hosting Barnet live on BT sports with the away side coming from behind to win 2-1. The defeat meant the Magpies were left second bottom in the table.
A 2-0 win at Harrogate three days later gave Pies fans more optimism that things could improve and after draws v Wrexham and at Ebbsfleet Notts ended August on Bank Holiday Monday with a convincing 5-1 thumping of Chorley.
Were things developing under Ardley enough to suggest that they were serious promotion fodder after all? A few days later they were well beaten at Yeovil which perhaps suggested not.
Further draws at home to Solihull on a Tuesday night and then at Sutton on their artificial surface before a 1-0 win over Halifax despite losing Michael Doyle to his second red card of the season meant that Notts were still fighting towards the middle of the table but a 2-1 defeat at Bromley pushed the Magpies efforts down the pecking order as Notts fell to 16th in the table following defeat.
Neal Ardley however was still finding the right mix, still balancing the team the best he could and still fitting the pieces into his selection jigsaw. Frustrated fans might have wanted Ardley out but realistic followers still understood that sticking with Ardley was for the benefit of the club longer term.
No instant fix? Notts took all three points at Boreham Wood before beating Fylde at Meadow Lane and after a 2-2 draw at Dover (which included a last minute Kristian Dennis goal) they beat Dagenham & Torquay to move into the top five for the first time this season.
Finally Notts were getting it right, the expected start of season stumble in getting to grips with National League life and now let us fly.
The local derby at Chesterfield ended in narrow defeat but Notts were still going strong as they thumped Woking 4-0 and came from two goals down to draw with Hartlepool before reaching the FA Cup Second Round after a dramatic win at Ebbsfleet.
Notts were improving and in playoff contention but hosted leaders Barrow in what would be an ideal opportunity to measure how far the club had come. A thumping 3-0 defeat however left a bitter taste in the mouth. Notts were a way off the best team in the league and improvement under Ardley still needed to be made.
The Magpies lost at Aldershot before a couple of underwhelming home draws sandwiched an FA Cup exit at Northampton but one positive was the form of Kyle Wootton who couldn't stop finding the back of the net.
As Christmas neared the Magpies were drawn away at Chesterfield in a tough looking first round FA Trophy tie and with a much changed side eventually going through thanks to a Kristian Dennis goal.
A 4-2 victory at Halifax was followed by a 3-0 Boxing Day win against Maidenhead before a Wes Thomas strike two days later against Solihull made it three out of three in the league for Notts for the first time this season.
Notts drew at Maidenhead on New Year's Day before beating Bromley three days later and a Michael Doyle wondergoal saw off Dagenham in the second round of the FA Trophy.
A nil nil draw at home to Dover was followed by defeat in the league to Dagenham but against Chesterfield on the TV the Magpies produced a destructive display with Enzio Boldewijn at his best whilst Ross Fitzsimons saved a penalty.
Notts then went to Yeovil and won in the FA Trophy with a trip to Wembley very much in the minds a defeat at Hartlepool a week later was one to forget.
In the FA Trophy Quarter Final Notts took on Aveley from the Isthmian League's second tier and were all too strong putting five past the Essex minnows to set up a two leg semi-final tie verses Harrogate.
The Magpies beat Fylde after two previous last minute postponements at the Mill Farm Stadium frustrated before the performance of the season at Barrow, payback from the earlier season thrashing endured at Meadow Lane.
Notts rode their luck at the league leaders who had Quigley sent off on the hour and no quicker were the away side handed a man advantage they scored to take full advantage themselves with goals from Tom Crawford and then Callum Roberts as they in the end produced a convincing display.
Back to back home wins against Aldershot and Eastleigh set Notts up now third in the table for a trip to Torquay before Harrogate in the cup but just as County were kicking into gear coronavirus struck and we are where we are at without knowing what the future might hold.
They haven't had it all their own way Notts and credit to Neal Ardley, his staff and his players that they are finally getting it right. With astute signings like Scott Wilson, Adam Long, Joel Bagan, Alex Lacey and the wizardry Callum Roberts contributing towards what the club has already got, with the growing improvements in youngsters Dion Kelly-Evans and Tom Crawford and the goals that pay the rent provided by Kyle Wootton, Wes Thomas and now Kristian Dennis…  Enzio still strutting his stuff with Mitch Rose improving, Jim O'Brien, Michael Doyle and Damien McCrory adding valuable experience.. We think Notts are in a much better place and are more equipped now than they have been all season to push for promotion if and when the final few weeks get the go ahead.
Here's hoping that this isn't the year that coronavirus robs Notts County of promotion and at least one Wembley appearance… Here's hoping Notts can continue where they left off after a break to recharge their batteries.
Season so far 7.5 out of 10… A terrible start but boy have Notts given themselves a fighting chance.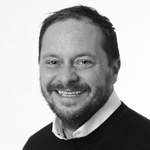 *Article provided by Daniel Peacock (Editor).
*Main image @Official_NCFC Michael Doyle with arguably the goal of the season so far for Notts.