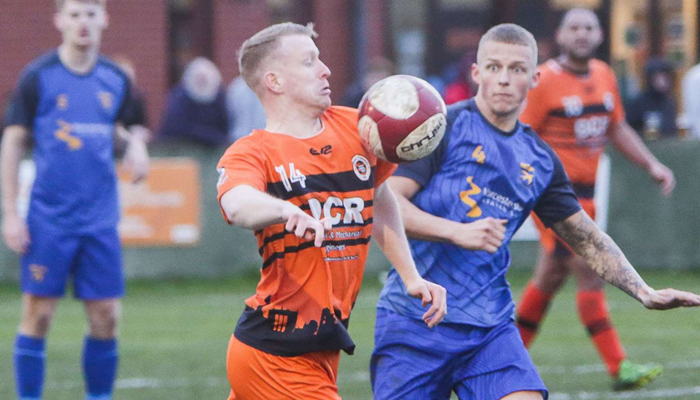 Former Notts County Midfielder Kyle Dixon has returned to Basford United after a successful spell at Newark Flowserve ended prematurely following the FA's decision to expunge all competitions below the National League yesterday.
Dixon scored eleven goals from Midfield at the Midland Leaguers as Newark finished the campaign in fourth place in the division with eight games still to play.
Basford who were also fourth, two tiers above Newark in the Northern Premier League Premier Division with ten games remaining before the leagues plug was pulled have also captured striker Marcus Marshall from Matlock Town and have confirmed the contract extension of centre half and vice-captain Stefan Galinski.
Following the football governing bodies decision to end this season below steps six of the mens game United's Chairman Chris Munroe tweeted "the preservation of life, the World/Country far outweigh everything Including football at all levels. Promotion/Relegation, Null & void are totally irrelevant. Supporting our Services & minimizing risk/loss of life at this time is everything."
Munroe also added a statement on the clubs website "In what are unprecedented and awful times, our thoughts go out to the families of all those who have tragically lost lives, or suffering illness in what are totally unprecedented and numbing times."
He said "Football obviously must take low priority in such times, but I thought it right to update how us as a club are dealing with such adversity."
"Like every club up and down the Country, the income capabilities of our club was wiped out in literally 24 hours and our income is likely to be zero for the next three to four months."
"As a club owner and Chairman I will ensure we meet all our contractual wage obligations for the remainder of this season and find a way to navigate through until such times that we can recommence raising income."
Munroe also added that he will be offering 50 season tickets purchased by himself that will be held for the NHS and services alike that have contributed towards tackling coronavirus for use when required with Munroe stating "This is just a small token of my thanks to such acts of kindness and commitment to society."
The full statement from the Basford United Chairman is available here on the clubs official website.
*Main image @tisersport Kyle Dixon in action for Newark Flowserve.