Looking Back… To Be Frank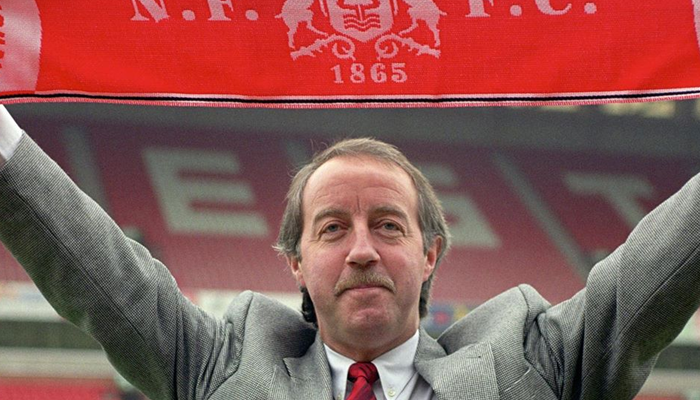 It was 12th May 1993 all of 27 years ago today when Nottingham Forest Football Club announced that the very nice man provided with the mammoth task of replacing GOD was no other than the humble former full back we all knew so well in Mr Frank Clark.
Clark, like Clough, a North Easterner, but unlike Clough, was a much more quiet and restrained character, like Clough hugely likeable, so much so that it was the great man himself who tipped the club that it should be Clark who'd be the one to fill those near on impossible squash court shoes of the old big ed.
In many ways it was an easier task than some might say… Yes he had to replace the man that took the Forest team out of second tier obscurity to double European delight but more relevant at the time he was replacing a man who's time was up, who's team was down, but who's players were still more than capable of playing at the level above.
When Frank got the job, Nottingham Forest Football Club were one of the biggest most successful sides in the country. Let's not forget first port of call was to splash big money (made by the sale of Roy Keane and Nigel Clough) on striker Stan Collymore, to spend big on a much-needed centre half in Colin Cooper, and to add quality with the likes of David Phillips, Alf Inge-Haaland, Des Lyttle and eventually Lars Bohinen all added to the cause of getting Forest back up.
Forest already had England's captain Stuart Pearce, the club had the likes of Ian Woan, Kingsley Black, Lee Glover, Steve Chettle, good pros with the ageing Neil Webb, Brian Laws and Gary Crosby on the fringe and the likes of Steve Stone and Scot Gemmill coming through. International class with top flight experience and exciting talent that would go on to play top tier football throughout the decade… It was simply a case of touching up the old City Ground a little with a lick of paint here or there… Although Frank didn't have it all his own way at first.
I remember Southend, the opening league game of the campaign in a Division, as a young 14 year old that was alien to me as a Forest fan… nothing but a win will do… To be fair Southend with Ricky Otto and Brett Angell were a handful and we were lucky to come out with a point, although we certainly had chances to win at a canter too. A few days later it was Derby at the City Ground… A tanned Ian Woan scoring an important leveller against the Rams… Two matches in, still no win…
But then came Grimsby, former Reds Goalkeeper Paul Crichton kicking fresh air following Paul Futcher's back pass as clear today in my mind as it was that sunny Saturday in August… 5-3 we won, Mendonca a nuisance but with our attacking talent we were much too strong for the Mariners, even Rob Rosario netted for us.
A few days later Crystal Palace gave us a reality check at Selhurst Park and although we beat Luton we followed that up with three successive defeats which featured for the first time our new marquee signing, Stanley Victor Collymore.
It took Stan a while to really get going, but when he did we all saw for ourselves that we had something that was different and unique to what we had ever seen before.
Big, strong, fast, right foot, left foot, heading ability, scoring ability, making chances from nothing, he could beat a man, go either way, would bully opponents, and score the most ridiculous of goals which often started from him running with the ball from his own half… I've watched a lot of football post Stan, but I've still never seen anything like it since.
Perhaps those that saw Ronaldo Luiz in the flesh have witnessed something similar, to a degree Lionel Messi in a slightly less powerful more articulate way, but Stan doing what Stan did in a Forest shirt is something that I will always remember as one of the most pleasing experiences of my football watching life… And looking back on Frank's tenure… Without him… I doubt we would have even got out that league.
Many moments stick out that season… A wounded and bandaged Stan re-entering the pitch verses Notts County to head home the winner in the Nottingham Derby… That stunning goal at Wolves, the two brilliant finishes at the Hawthorns, the mazy blue shirted dribbles over the winter period at Sunderland and Bristol… The best of the bunch however was that goal that took us up. Smashed home in front 10,000 travelling Reds at Peterborough… Magical moments from the big man.
In fairness to Clark, even without Stan he got us well drilled and our best performance of the season came verses Leicester in February when we won 4-0… By then I knew we were going up… It was just a matter of time, although credit to Crystal Palace, they still managed to finish above us.
The next season was one to say "we are back where we belong"… I don't think nobody expected us to finish as high as we did, but we all knew what Stan could do, and adding the talented Bryan Roy was a signing that would take us to another level. Suddenly we had two incredible strikers, double the trouble for those who dare face us.
Frank had us well drilled in 93/94… Often playing 4-5-1 with the lone man up front but he replaced the extra midfielder the season after and we were frightening on the break.
After beating Ipswich on the opening day of the Premier League season without Stan, we more than held our own against the champions of England two days later with him. Manchester United Manager Alex Ferguson famously telling Pallister and Bruce to 'keep Stan on his right foot' not knowing that 'any foot' will do!!
We beat Leicester and Everton before trouncing Sheffield Wednesday 4-1. We took a hard earned point at Southampton then destroyed Spurs in their own back yard… It felt Forest, the players, the fans, Frank, we were all in a bubble and didn't want it to burst… The football we played was often too good to be true… Even better than under Clough at times previous perhaps?… It really was a joy to behold.. Putting threes and fours past Premier League opposition at will.
We beat QPR by the odd goal in five and shared six goals at Maine Road with City before putting up a stunning display and another three goals against Wimbledon, a team that often caused us trouble when under Clough. The bubble did eventually burst after we went to Villa Park and won slightly unconvincingly (we expected more than just 2-0). We lost at Blackburn who had spent more than anyone else in the country en-route to winning the league, the goals dried up, losing at Anfield 0-1, we were held nil nil at home to Newcastle and lost 0-1 at the City Ground against Chelsea before Leeds snook a single goal victory at Elland Road… Maybe we had been found out? But Frank Clark's Forest had more quality than that… Frank Clark had more quality than that.
In all his time at Forest I never saw Frank as one that barked the orders.. I saw a kind man, a listener, one that would wrap an arm around his players and simply say 'go out and play'. His tactical mindfulness was perhaps underrated. Forest went back to basics and to the foundations that got them up from the second tier the previous season, by the time they went to Old Trafford in December they were facing the best defence in England, one that had not yet conceded a goal in the league at the Theatre of Dreams.. But then they were shit frightened of Stan.
Forest did a job on United and not in particular because Stan was great, but because Frank Clark did his homework and drilled out a solid shape that would frustrate the likes of Ryan Giggs and Eric Cantona.
The Reds would have an indifferent winter but by February the side were still in the top six and still hopeful of finishing the season on a real high. Blackburn and Manchester United were a way off but Kevin Keegan's Newcastle and Roy Evans' Liverpool were more than catchable. And that is what we did.
In March, Forest were back to their goalscoring best. Beating Everton, Leicester, Southampton, Leeds, thumping Sheffield Wednesday by seven on April Fools Day. Going unbeaten in the final 13 games of the season to finish a more than credible third. Forest, Frank, Stan and co, were a serious team again. Like we ever even doubted that they were.
Many would say the key turning point in Frank Clark's demise was selling Stan Collymore which they did for a British Record Fee to Liverpool in the summer of 95. Clark signed an Italian by the name of Silenzi to replace him, and one by the name of Kevin Campbell that more of us were familiar with.
By the opening game of the new season however it looked like business as usual as the Reds scored four at the dell. But as the weeks progressed we drew our next four games… Turning draws into wins was something Stan did for Frank… Without that inspiring centre forward, we looked solid, but lacking a potent threat.
We still had good days though. I remember watching us against Manchester City and thinking Lars Bohinen was exceptional in a 3-0 win. I don't think he ever played for us again. Sold to Champions Blackburn for a real snip of a cut price fee.
That for me was the catalyst for the ever flowing Forest of free movement under Frank to shut up shop and stick with what they've got. Something was lost for me. We were still unbeaten and were on a record Premier League run. 25 games in total before Blackburn put seven past us. I felt it had always been coming since Stan, and in particular Bohinen left.
We were still in Europe, but that was uneasy on the eye too. Scraping past Malmo, Auxerre, Lyon, great nights, but far from great football before Bayern Munich came along and swept us out of sight.
The striking signings of Silenzi and Campbell never really shone. Forest did well to get the results they got… Thanks to Ian Woan who was marvellous towards the back end of the season, thanks to the back four, Lyttle, Chettle, Cooper, Pearce well drilled under Clark to keep us in games. Although we did get spanked by five at home against Blackburn and away at United. By the seasons end it felt another rebuild was needed.
I was at a wedding on the opening day of the following season. A Sheffield United fan the groom who told me Forest won 3-0 at Coventry thanks to a Kevin Campbell hat-trick. I thought he was winding me up. I think that's the last time (August 17th 1996) until this day that Nottingham Forest would be top of the Premier League.
Four days later we were thumped 4-1 at home v Sunderland. Forest had signed Chris Allen, Dean Saunders and Nicola Jerkan in the summer. For 32 year old Saunders he came five or six years too late. The other two were simply not good enough for Premier League football.
It's remarkable to think that by the time Frank Clark was sacked by Forest in December of 1996 that his only league win of the season came in that opening day match at Coventry. 16 more games, 9 defeats and 7 draws it wasn't like the club didn't want to give him the time to turn things around.
One of the nicest most welcoming men in football, a Newcastle United legend and Nottingham Forest champion of England and Europe. A man who took Leyton Orient to playoff victory before moving upstairs, who took Forest back to where they belong and more, before not doing enough following the sales of Stan and Lars, but one who's dignity was always intact, one who's likeability will always be remembered. Everyone loved Frank and everyone was sad to see him go.
He wasn't the best Manager but he certainly replaced the top one, and in doing so he achieved so much with a team that can honestly and fairly compete with almost anything Clough himself produced in his long tenure at the club, even if it was only for a season or two at its best.
If only he had kept Stan… If only he had kept Lars… We could have been talking about Frank a lot more had it not been for him losing his two best stars.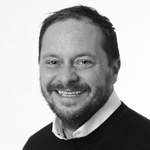 *Article provided by Daniel Peacock (Editor).
*Main image @NFFC Frank Clark became Manager of Nottingham Forest 27 years ago today.