There was a time when nobody cared about the launch of a new football kit. Going back as far as the 50's and 60's it would seem clubs would perhaps change once every ten years, opting for a subtle difference like round neck from v neck for instance.
Then came the 70's and 80's and things got more complicated. In came kit brands, updated club logos, sponsors, Bukta turned Coventry brown, Admiral added blue and red to England's all white shirts… and since then the football shirt buying world went crazy. Just ask our very own Steve Corry or better still read his article on Kit For Any Occasion which highlights his own expensive obsession.
I'm old enough to remember when clubs made kits last two seasons during the late eighties and early nineties in particular. Back then even Nottingham Forest were quite subtle with it though, bringing out a new home kit before 12 months later bringing out a new away kit… It seemed if the year ended with an even number it was red at Christmas, if it ended with an odd number it was white.
These days it seems both home and away and sometimes even third or special edition kits are launched every 12 months without fail as clubs see the opportunity to milk their dedicated fans and followers for as much money as they can. I've personally lost track of what kit went with what year but I remember recently liking the retro looking Notts Cabrini kit (2016) and the Adidas classic pinstripes over the Garibaldi red for Forest (2017).
This year Forest are in their third year of Macron and with it arguably their most underwhelming launch since the days when Brian Rice was back modelling it. A couple of tweets with a red shirt on red background yesterday about as good as it got… At least Notts County grabbed their star player away from his holiday to coolly show off the clubs new Puma number in the Meadow Lane changing rooms.
The Notts County 2020/21 shirt is a classic looking thinly striped black and white number with golden touches bearing the logo Sharpes of Nottingham following a new sponsorship deal.
The shirt is largely plain white on the back with space for a number and with a small Cadbury logo at the base of the neck as the chocolate manufacturer has donated sponsorship this season to help local businesses which has allowed coach supplier Sharpes to have their name across the front in blue.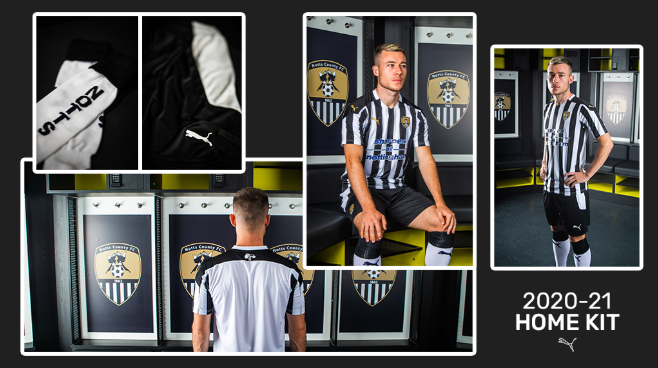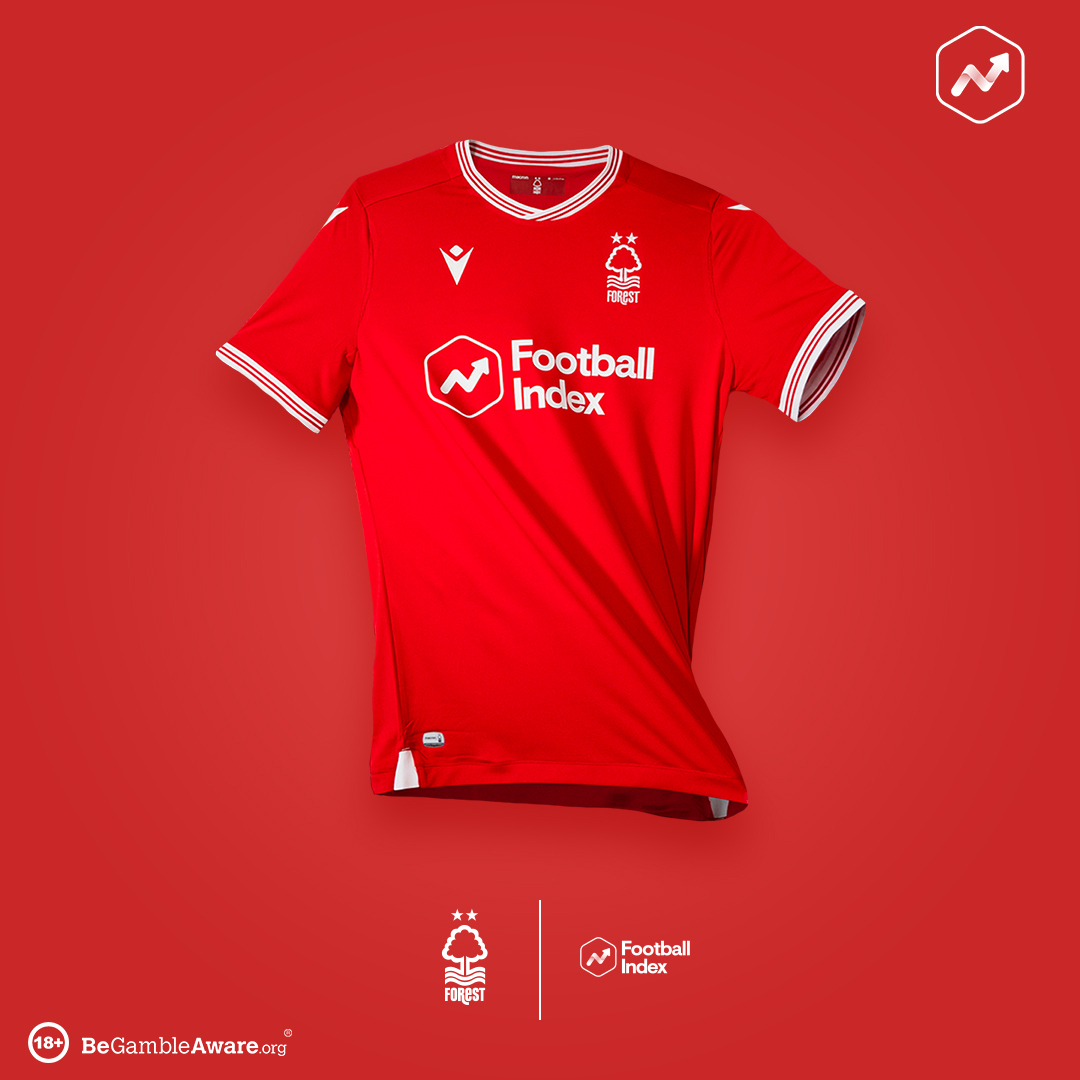 Forest, like Notts County have gone for a simple number with many fans pleasantly surprised if not entirely thrilled, there's only so much you can keep doing with red.
But the tidy Macron shirt has a red and white collar similarly styled to that of the great team during the late 1960's with a subtle style that might be remembered should the side perform on the pitch, otherwise it could be forgotten easily if the season ends up all too familiarly underwhelming. So often we remember kits because of how the side played in them.
Exciting news to come from the City Ground however with hearing that the away kit is yellow and blue so shirt buying fans, don't dig out your cash just yet… But instead watch this space for a 1978-1982 looking classic.
*Article provided by Daniel Peacock (Editor).
*Main image @Official_NCFC Star player Cal Roberts models the 2020/21 kit during launch earlier today.