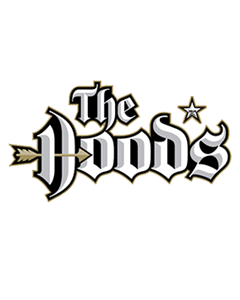 Founded: 2009
Venue: Nottingham Wildcats Arena (220)
Since: 2009
Head Coach: Ben Stanley
Since: 2020
Division: National Basketball League Division One
Since: 2018
Website: hoodsbasketball.com
Twitter: @hoodsbasketball
Formed in 2009 and based out of the Nottingham Wildcats Arena which is operated by the Jesse Boot Wildcats Community Basketball and Sports Community Trust, the Nottingham Hoods have made huge strides in recent years climbing the leagues to currently participate in the second tier of men's basketball in this country.
Starting out in Division 4 of the Midland League, finishing second and winning the playoffs in year one 'The Hoods' played five years in Division Three North before a restructuring of the leagues gave the side a birth in the second division of the National Basketball League, finishing fifth and reaching the semi-finals of the playoffs in 2016.
In their second season of the NBL2 they finished 6th and reached the Quarter Finals of the playoffs before winning the division in 2018, losing to Thames Valley Cavaliers by just three points in the Playoff final. That success however secured promotion again and in 2018 the club participated in their first year in Division One of the NBL where they have been ever-since, reaching the playoffs in 2021/22 after a fourth placed highest ever finish.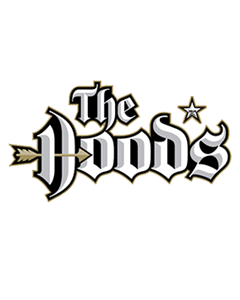 2022/23 fixtures
15.10.22 Loughborough Riders (a) 74-66
16.10.22 Reading Rockets (a) 83-81
22.10.22 Manchester Magic (h) 89-79
29.10.22 Essex Rebels (a) 73-68
05.11.22 Thames Valley Cavaliers (h) 93-96
12.11.22 Derby Trailblazers (a) 84-101
13.11.22 CoLA Southwark Pride (a) 73-67 (Men's National Cup Round One)
19.11.22 Westminster Warriors (a) 83-75
26.11.22 Worthing Thunder (h) 91-115
03.12.22 Hemel Storm (h) 81-101
10.12.22 Westminster Warriors (h) 78-66 (Men's National Cup Round Two)
11.12.22 Team Solent Kestrels (a) 97-99
17.12.22 Bradford Dragons (a) 71-82
18.12.22 Derby Trailblazers (h) 77-109 (Men's National Cup Round Three)
07.01.22 London Lions II (a) 91-72
14.01.23 Loughborough Riders (a) 84-73
21.01.23 Reading Rockets (h) 74-93
28.01.23 Manchester Magic (a) 118-81
04.02.23 Essex Rebels (h) 102-106
05.02.23 Bradford Dragons (h) 86-90
11.02.23 Thames Valley Cavaliers (a) 85-88
02.04.23 London Lions II (h) 99-88
15.02.23 Derby Trailblazers (h) 72-99
18.02.23 Westminster Warriors (h) 109-96
25.02.23 Worthing Thunder (a) 81-107
04.03.23 Hemel Storm (a) 87-110
11.03.23 Newcastle University (a) 84-100
12.03.23 Newcastle University (h) 91-73
18.03.23 Team Solent Kestrels (h) 88-92
*NBL Division One unless stated (in brackets)
2022/23 full squad
Andrew Vickers, Logan Bailey, Kyle Jimenez, Johde Campbell, Morakinyo Williams, Joshua Guddemi, Victor Olarerin, Diogo Soares, Luke Mitchell, Jacob Cirtautas, Oscar Ruiz, Moyo Adekeye.