Shirebrook Town 2-0 Radford (East Midlands Counties League) 22.02.20
Relegation-threatened Shirebrook Town pulled off a surprise 2-0 win to beat a toothless Radford side on Saturday. A first-half strike from Luke Manlove and an Owen Ryan goal just after the hour-mark was enough to secure all three points the home side. Sitting precariously in eighteenth-place, Shirebrook earned only their fourth win and second clean sheet of the season to boost their survival hopes.
Despite having the worst defensive record in the league, the Pheasants were unable to find the back of the home side's net in what was a frustrating afternoon for Glenn Russell's side. The opening stages of the game were overshadowed by the hectic conditions at the Langwith Road ground with strong winds causing havoc. Shirebrook did, however, look the stronger of the two sides despite the conditions; forcing plenty of corners in the opening 15 minutes.
Radford showed glimpses of creativity during the game, with new-signing Akim Akinbinu displaying great skill to dribble into the box only to not be awarded a penalty when he was unfairly stopped in his tracks. The link-up play between the attacking contingent of the Radford side did continue but they could never create any clear-cut chances and soon Shirebrook made them pay.
On 30 minutes forward Luke Manlove received the ball in space and charged into the area before firing across the goal and into the bottom corner. Radford battled to get back on level terms before the break but they failed to deal with the conditions well enough – hitting the ball long far too often to be able to build many attacks. The second-half followed a similar pattern with neither side keeping possession particularly well, making for a very end-to-end game. However, Shirebrook did manage to get the ball down on the turf and play more often than Radford and it showed when they tested keeper Warren Squires on multiple occasions after some good counter-attacks. This pressure finally told when they doubled their advantage through Owen Ryan from a close-range rebound on 64 minutes. Only five minutes later and Radford looked to have been handed a lifeline when William Dodds was given his second yellow card and dismissed for a trip on the edge of his box. However, very little changed and Radford seemed to accept their fate despite some late efforts made by substitute Errol Campbell. The forward came on and pressed the hosts' defence well before heading narrowly over the bar on 78 minutes. Another substitute, Blake Cooke, also offered some creativity late on when he made a skilful run into the box before Kevin Spriggs volleyed straight into the keeper's grasp.
The game ended in a frustrating 2-0 loss for Radford who have netted just once in their last three games. It's important that some creativity and finishing return to the Pheasants' frontline soon as they gear up for some tough games in their bid to cement their top-half status.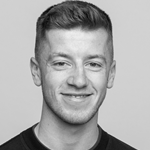 *Article provided by Peter Trifunovic (Radford Correspondent).
*Main image @RadfordFC64 Shirebrook clearing their lines in a big win for the homeside.