Graham Street Prims 1-4 Rainworth Miners Welfare (East Midlands Counties League) 14.03.20
Rainworth Miners Welfare recorded an impressive 4-1 away victory over sixth placed Graham Street Prims. A debut day goal from Elliot Jones along with strikes from fellow teammates Nathan Benger, Aidy Harris and Steve Bonel were enough to secure the points for the Wrens.
The away side started the game the better as they got off to the best possible start when Jones nodded home a goal on his first start for the club after seven minutes. Wrens winger Steve Bonel took the ball down the left wing and crossed to Jones who headed home calmly in front of goal.
In the 25th minute Rainworth were gifted a reprieve as the hosts squandered a penalty. Prims captain Joe Turner played through attacker Charlie Goodwin who was subsequently fouled by a sliding Josh Hollis leaving the referee with no option. George Lynam stepped up for Prims but sent his spot kick well wide of the target.
However, the hosts wouldn't have to wait long for an equaliser as they levelled the scores in the 32nd minute. Prims winger Joe Piggott drove down the left side before finding Dickinson on the edge of the box who stroked the ball first time into the right side of the goal.
Just two minutes later the wrens would regain the lead following a well worked corner by fullback Joe Toon. Toon's in-swinging corner created confusion along the goal line as striker Nathan Benger was allowed to tap home from a yard out in the 34th minute. Rainworth were able to see out the half despite Prims striking the crossbar just six minutes before half time.
The visitors started the second half strongly and doubled their lead from the penalty spot in the 53rd minute. Wrens skipper Aidy Harris found Bonel with a long ball forward before the winger was fouled inside the box by Joe Turner. Harris took the penalty and converted into the right side of the goal despite goalkeeper Danny Brown diving the correct way.
With ten minutes remaining the Wrens made it four through Steve Bonel. The tricky winger was able to find space in the box to shake off the defender and finish into the bottom left corner of the goal.
Next up for Rainworth they face Belper United in a League Cup semi-final at the Langwith Road Ground on Tuesday. Next for Graham Street Prims, it's league action at home to Clifton All Whites.
Graham Street Prims: Brown, Walmsley, Seale, Turner, Dawson, Morley, Grimshaw, Lynam (Smedley), Goodwin, Dickinson, Piggott (Aietan).
Rainworth Miners Welfare: Hollis, Coupe, Toon, Herbert (Hardwick), Davidson, Wright, Harris (Jepson), Cornell, Benger (Comry), Jones, Bonnel.
Venue: Asterdale Sports Ground (101)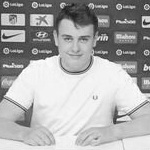 *Article provided by Max Barton (Rainworth Miners Welfare Correspondent).
*Main image @maxbartonn the two sides line up before kick off.