On Monday night, the Nottingham Panthers announced the signing of American netminder Peyton Jones, following his release by the Belfast Giants.
The 26-year-old made 17 league and cup appearances for the Giants and also started against top European opposition in all six of their Champions Hockey League games, where he led the Northern Irish side to a 3-2 shootout victory over Ocelari Trinec of the Czech Extraliga.
After four years playing for Penn State University in the NCAA, Jones spent the last two years at the Utah Grizzlies of the East Coast Hockey League, where he started 56 games. During his spell in Utah, Jones also started 5 games for the Grizzlies' AHL affiliate team, the Colorado Eagles.
Jones won 12 of his 17 domestic games for the Giants and has already arrived in Nottingham, so will be available for selection alongside fellow new signing Albin Lindgren when the Panthers travel to face the Glasgow Clan on Friday night.
The arrival of Jones has however brought an end to Jack Berry's time in Nottingham.
The 26-year-old netminder started 12 games in the early part of the season under previous head coach Gary Graham, winning half of them. However, since the return of Corey Neilson as head coach in November, Berry has found ice time much harder to come by, starting just 3 of the 19 games since Neilson took over.
The Panthers thanked Berry for his time with the club and wished him all the best for the future.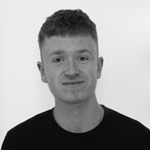 *Article provided by Evan Shaw (Nottingham Panthers Correspondent).
*Main image @PanthersIHC Netminder Peyton Jones signs for Nottingham.