Rainworth Miners Welfare 0-2 Heanor Town (East Midlands Counties League) 07.03.20
Rainworth Miners Welfare were beaten 2-0 at home to Heanor Town thanks to first half goals from Jamie Sleigh and Jordan Bell. The Wrens are now without a win in five league matches whilst Heanor strengthened their position in the top four.
The game's first goal came in the 25th minute as Heanor's top scorer Jamie Sleigh found his 27th goal of the season. A long ball forward by Debrouwer was met by Wrens keeper Josh Hollis. Unfortunately for the home side Hollis missed the ball completely, leaving Sleigh to finish into and an empty goal.
After the opener Heanor pressed on. In the 27th minute Tristan Matthews struck the bar with an athletic volley inside the box. Seconds later and the visitors had doubled their lead, Jamie Sleigh sliced a first time shot upwards, finding ex Wren Jordan Ball who headed home at the far post to double the lead.
The visitors came close to finding a third as they squandered chances before half time. Matthews came agonisingly close as he saw his curling effort from the right side of the box fizz narrowly past the post in the 33rd minute. Then, with just five minutes until the break, Matthews played Sleigh through on goal but the striker could only slide the ball wide of the bottom left corner.
Drama ensued in the 63rd after a coming together between players. An altercation between Kieren Debrouwer and Alex Sennett left Sennett injured on the ground, other players got involved but the referee decided not to produce a card.
With just four minutes remaining, Heanor Town probably should have found their third goal of the game. Top scorer Jamie Sleigh was put through on goal but couldn't finish the chance as he unexpectedly sent his shot well over the crossbar.
Next up in the East Midlands Counties League, Rainworth face a trip to mid table opposition Graham Street Prims whilst Heanor Town face a tough test as they travel to inform Radford.
Rainworth Miners Welfare manager Lewis Saxby felt his side deserved more the game. He said, "I thought we were exceptional second half and we looked the better side. We had a lot of the ball but we just didn't create enough." Saxby felt his side were beaten by their own mistakes, "The difference today was that we made two mistakes and they didn't make any at all and you can't do that against the divisions best striker in Jamie Sleigh."
Rainworth Miners Welfare: Hollis, Coupe, Toon, Davidson (Comry), Sennett, Wright, Bonel, Herbert, Benger, Harris, Darby (Brewin).
Heanor Town: Pierrepont, Horne, Nice, Thornberry, Roulston, Hall, Hazeldine (Vowles), Ball, Sleigh, Debrouwer, Matthews (Daley).
Venue: Kirklington Road (98)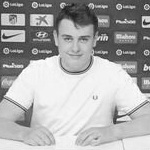 *Article provided by Max Barton (Rainworth Miners Welfare Correspondent).
*Main image @maxbartonn Rainworth into the semi-finals of the East Midlands Counties League Cup.