It was six years ago to this very day when we made the journey south down the M1 from Nottingham to London ticketless, as usual, anything when my mate Joe is involved it usually means we have to go through the houses to get things sorted but in this case, he promised us our seats for Froch v Groves II were very much ready for collection.
We arrived at some hotel on the outskirts of North London where we were told we were meeting a man in a car park. Engine off, sitting, waiting after our 3 hour drive myself and Daz began to become more impatient before eyes cast on a lad we knew from Nottingham. "He's staying here is he? Result!!!" As we didn't even have our digs booked either.
We decided to go in to the hotel which was 'fully booked' to ask our friend if he minded us dropping our heads down in his room for the night. "Yeah sound" he replied… Phase One of our London trip sorted.
Meanwhile Joe had gone missing, we trawled the bloke and beer bottle filled corridors of the packed b&b and suddenly he re-appeared… "Sorted" he said… He only laid us on a meal, an after-dinner speaker (some cockney boxer who once fought Duke McKenzie), an auction to win some George Groves gloves and a chartered bus to Wembley from the very hotel we were already at with tickets to the fight too… Well that's Phase Two complete. Time to get on it!
After a short coach trip, we arrived at Wembley Stadium for 6pm and I really wanted to watch this young heavyweight on the undercard in only his sixth pro fight tipped to go on to big things. His name Anthony Joshua, but the lads weren't bothered in seeing him… Boozed up from what we had laid on at the Hotel we instead decided to watch that meaningless encounter against Matt Legg at a pub which I've frequented many times on Bridge Road.
In fact we missed practically all the undercard including Jamie McDonnell, Kevin Mitchell and James DeGale but then we weren't there to see them… We came to see one thing only, Nottingham's own against London's best… Carl Froch v George Groves, the second coming… The Rematch… The one that will put the record straight.
I was at the first fight in Manchester when nobody knew who George Groves was, packed full of Froch fans it was a routine nights work in the making, that was until a minute into the fight when Froch had to lift his own chin off the floor surprised by the punching power of Groves who also got under his skin in the build-up during the press conference.
From that first minute of the first fight George Groves had a new wave of following… The switching of Froch fan to Groves inside the MEN Arena was incredible. Suddenly everyone wanted Groves to win… Froch, the cocksure champ against the irritating underdog… The fight ebbed and flowed, Froch always up against it, out of sync from his early knockdown and unable to get near the challenger who on the night got his gameplan spot on. That was until the ninth round when a flurry of Froch punches led to the Referee jumping in as Groves ducked and dived. In my mind Froch would have 'eventually' knocked him down, but in reality the Ref jumped in too early… And nobody inside the arena liked it. Especially Groves.
That fight, and its controversial ending set up one of the biggest boxing matches in British boxing history and the first fight at Wembley Stadium since that magnificent unforgettable night when Frank Bruno beat Oliver McCall to finally become world champ in 1995.
80,000 (as you've probably heard) packed into the iconic stadium on May 31st 2014 to watch the Battle of Britain – the Rematch – Unfinished Business – Froch v Groves II.
And it didn't disappoint.
As we 'eventually' took to our seats a few minutes before the fight there seemed to be much more Groves fans second time of asking, Gooners (like Groves) a lot of them whilst the cries of 'Nottingham, Nottingham' would often sporadically echo around the magnificent arena. Unlike the first fight the opening rounds in the second match were cagey. Froch this time not drawn in by Groves irritating antics pre-fight. Possibly more concerned, more aware of Groves armour and with more respect for the cocky Londoner.
Groves was up, a slender advantage after four rounds but a big round five saw punches exchanged before Froch looked to start dictating in round six… Seven had Froch stumble upon a timely Groves shot and it looked to be swaying back in the Londoners way to the delight of those Gooners but in round eight history was made, a cautious opening by Froch who dominated the centre of the ring with his cobra stance interrupted by Groves who fought back with a minute remaining in the round and suddenly the two fighters sparked into life again. As Groves came forward growing in confidence the Nottingham man pounced with devastating power, a right hook flush to the chin, legs wobbled, straight down went the Londoner, a knock out blow, the speed and fatality of a World Class finisher at the very top of his profession. Groves waved out and finished before climbing to his feet in desperation, but no question this time Froch the destroyer a worthy winner with his huge knockout blow.
Those cries of 'Nottingham, Nottingham' continued amidst huge cheers before the stands emptied and even the Londoners went home, happy with what they saw, a British Boxing bout of two warriors going toe to toe, fist to fist for the second time of asking, producing unforgettable history in the nations most iconic and biggest stadium.
That night six years ago today, one of the proudest I've ever felt as a Gedling boy, watching one of Nottingham's own with 80,000 at Wembley, alongside friends and family, fans and followers, in front of millions from around the world watching on pay per view TV, and creating history on a par with some of the best sporting memories that our people have ever seen on these isles.
A true honour to say that Froch is one of ours, a Nottingham boy born and bred, he did that at Wembley all the way from the Pheonix Boxing Club in Carlton, he ended his career 35-2 that night and in doing so retained his IBF and WBA unified super-middleweight titles. A world champion no less than four times. One of the greatest Boxers that Great Britain and the world has ever produced, made in Nottingham, the home of sport, where legends are born. A place where if you succeed, you even get your own tram.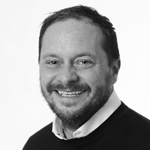 *Article provided by Daniel Peacock (Editor).
*Main image @ProBoxingFans Froch knocks Groves down in round eight at Wembley Stadium.