In simple terms, William 'Billy' Gunn was one of Nottinghamshire County Cricket Club's greatest ever cricketers. Standing over 6 foot tall, a giant of his time, Gunn amassed over 25,000 runs for his county and also played in 11 test matches for England. He played competitive football for both Notts County and Nottingham Forest as an amateur, as well as representing the England national team in a couple of games. He was described as an elegant batsman with a model style, and in the days of pre-twentieth-century cricket, was one of the best fielders around.
William Gunn was born in the St Ann's area of Nottingham on 4 December 1858. He worked in a warehouse when young and practiced at cricket when he could. Gunn got his first chance when he was chosen for the opening game of the 1880 English season. He batted low down the order and managed to play in all the games for the county. Also appearing with the local football team Nottingham Forest where he made one official appearance in 1881, playing as an outside left (winger). His batting for Nottinghamshire saw him compile 74 in the first match of the 1881 season, and with the leading county professionals going on strike due to payments and contract issues, Gunn ended the campaign as the leading run scorer and top of the averages for the county.
On the footballing front, Gunn joined neighbouring team Notts County in early 1882. However, he had to wait nine months before appearing in his first official game for the club in an FA Cup tie. He was noted for the long distances he was able to throw the ball with one hand, in the days when you could do so, weighing in excess of 12 stones at the time, allied to his great height. Gunn had a barren run with Nottinghamshire in cricket for a couple of years, but in 1884 he was picked to play for the England national football team in the inaugural British Home Championship. In a tournament involving the home nations, Gunn appeared in the only two matches he would play for England. The first against Scotland saw his side lose one-nil, before he struck the one and only goal for his country two days later in the final minute of the game versus Wales.
Back in cricket, Gunn's batting continued to improve, and in 1885 he recorded a double century in a match against Yorkshire, competing for the MCC (Marylebone Cricket Club), and participating in a partnership of 330. He ended the season fourth in the rankings with 1451 runs at an average of 36.27 runs per innings. He also showed his potency with the ball by collecting 11 wickets in a game, with his slow underarm bowling. With Nottinghamshire winning their fourth successive Champion County accolade, Gunn found himself in a position to tour with the England cricket team 'down under' in Australia during the 1886/87 winter. His first test match appearance was well remembered for England winning the game despite being bowled out for only 45 in their first innings! Gunn contributed just four runs, but after earning a second cap and seeing England win the 'Ashes' he buckled down to score a superb 150 in the final tour match as his team named the 'Non-Smokers' took on a team called the 'Smokers'
In fact, after four matches, Gunn had struggled to score just 48 runs for England at an average of just 6.85. In the 1889 season however, Gunn started a period of success that would see him propelled into Nottinghamshire CCC folklore. He began the season with some big scores and by the end of the campaign he had been named as one of the 'Wisden Batsman of the Year' topping the leading batsman list with 1319 runs in 26 matches, at an average of 37.68. He had notched up four hundreds and three fifties in that time. With his international football career over, Gunn continued to play for Notts County and actually made his league debut for the club in September 1888. He competed in three league matches, scoring one goal, before hanging up his boots in the early 1890s, and becoming a director at the club.
Gunn's cricketing career continued to prosper, with a famous second wicket stand with fellow legend Arthur Shrewsbury in 1890 amassing a then record-breaking 398 runs. Gunn accumulated 196 runs himsellf. Despite his glut of runs for the county, Gunn was still to impress with the England cricket team. However, after a run of five centuries, he kept his place for the third test of 1893, and against a powerful Australian attack ground his way to his maiden test match century in over four hours. He was the leading run scorer in the County Championship, and he repeated the feat the following season. Nearing his 40s, Gunn was still able to serve up the runs at a prolific rate, and he even made a test comeback after reaching the landmark age. He played his final test at his home ground, Trent Bridge.
Gunn represented Nottinghamshire till 1904, by which time both his nephews, John, and his younger brother, George (who would go on to become the counties highest ever scorer), were both in the team. Gunn had not finished with the record batting feats himself, producing a career-best and club-best 273 runs in 1901, and then helping John to amass a record-breaking score of 294 in 1903, during a mammoth third wicket stand of 367.
Billy Gunn was also well known for founding the famous 'Gunn & Moore' bat-making company in 1885. He passed away in January 1921, after a long illness. Gunn will always be remembered as one of Nottinghamshire's finest batsmen.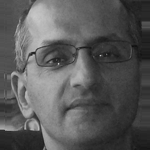 *Article provided by Hitesh Darji (Cricket Correspondent) 
*Main image @TrentBridge William Gunn was an all-round sporting star playing Football & Cricket for England.