Welcome all anglers to my reviews on fisheries around the Nottinghamshire area. I will give you a little insight on what to expect from the venues and facilities, as well as some popular methods and a general review on my days fishing.
This week I reviewed the Hackett Lakes Fishing Pond at Holme Pierrepont in Nottingham, access off Adbolton Lane near the National Watersports Centre, just four miles out of the city centre.
Arrival at the venue:
Arrived around 7.30am and was welcomed by James the bailiff. As the main lake was booked for a match, James showed me down to the smaller lake.
Around 3 acres in size with carp going to 27lb. This lake is very deep for its size, over 17ft in places. Stocked with coarse fish of all species.
Overnight it had dropped to around 4oC so morning was quite fresh. There was quite a chilly wind first thing but did change and warm up later in the afternoon with bright sunshine for most of the day.
2Ib mirror carp
5Ib mirror carp
Tactics:
So I decided to start with the method feeder, I went with the chocolate orange flavour, a new favourite of mine consisting of groundbait, glug mixed up with some 8mm standard pellets. Then added 3 chopped bananas to the mix. A recent trip to France proved very successful adding bananas. Then a 10mm choc/orange dumbell wafter.
With the lake being really deep, James suggested only fishing max 4 rod lengths out.
To my left was a large reed bed which I fed through the morning with pellets but left alone until later in the afternoon.
The first couple of hours, I had a couple of bites but nothing landed. After a little perseverance I did manage a couple of small Bream to around a pound mid morning. Then probably for the next 3-4 hours it just switched off. Tried White, Yellow wafters and another favourite bait, Peperami to no avail.
Still feeding the margin spot around 3pm I decided to put a rig on the spot. Within a few minutes the tip went round and landed a beautiful small Mirror carp. Losing another fish a little later to a hook pull, I did land a nice long carp of around 5lb.
So that was the last of the action and called it a day around 4pm.
Overall Review:
Very nice location not far from the city centre, fishing for both coarse and carp anglers on both lakes. Brilliant for novice or beginners to get a bend in the rod. James the bailiff was very knowledgeable and helpful pointing me in the right direction. This place got REALLY busy over the course of the day with anglers still turning up after 4pm. Possibly worth a phone call for availability before arrival.
The small lake on the road side does get a little noisy at times but doesn't spoil the fishing.
Definitely try the larger lake next time with the carp rods for an overnighter.
Until next time, Tight Lines!
Novey.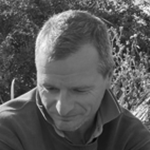 *Article provided by Matt Nowak (Fishing Correspondent).
*Main image @mattnowak catch of the day at Hackett Lakes.