Having followed Nottingham Forest for almost 20 years, from the lows of League One to the highs of Wembley last season, I alongside every other fan, have just gone with the motions of the crazy, albeit necessary, transfer window this summer.
However, when Gustavo Scarpa was first linked with Forest, it almost felt too good to be true.
Why, you may ask? Let's start at the beginning.
Having worked night shifts in the footballing world back in 2017, I found myself falling in love with the Copa Libertadores. I'd never witnessed passion for football outside of England quite like it. It was new, different and I couldn't get enough. So much so, I've ended up writing about the competition professionally for several years now.
Since moving on from those overnight duties, I've since stayed loyal to the competition, setting regular alarms for the middle of the night, dragging myself out of bed largely to watch Palmerias' journey in the Copa Libertadores. Which is why it was a strange feeling knowing that one of their most talented players would be signing for Forest.
It's always been no secret that I've had a soft spot for South American football, but never would I believe my two worlds would collide – but I love that they have.
It's safe to say people know very little about the Brazilian, which is why there was more caution from fellow Reds when the rumour was starting to spread across social media. I don't blame them, having been burnt many times over the years.
But this transfer was different.
Over 6400 miles away in Sao Paulo, Scarpa is idolised. As one of Palmeiras' most successful players – both on and off the pitch – there's no wonder Forest's Twitter has been taken over by Palmerias fans begging for him to be looked after.
Before going into his style of play and the individual he is, it's difficult to not look at what he's achieved, to provide you with an indication of the magnitude of Forest's coup.
Two Brasileiro Serie A titles, two Paulista trophies, two Copa Libertadores, one Copa do Brasil and a Recopa Sudamericana all for Palmeiras is rather impressive, if I'm going to undersell it ever so slightly.
That's before you go through his individual awards, where in a season he won the Primeira Liga back in 2016 with Fluminense, he also scooped the league's best player award.
You'll also find he's picked up three top assist providers in Serie A in 2016, 2021 and 2022, a year in which he won three player of the month awards. In 2019, and most recently 2022, he was in the Copa Libertadores team of the year.
All in all, it's safe to say it may just cost the 29-year-old a small fortune if he's to ship over his trophies from his home in Sao Paulo.
However, the point I'm trying to make is that it's clear to see why he is adored back in Brazil.
But those trophies and medals were not Scarpa's main priority when flying to the East Midlands. The skateboarding, rubix cube fanatic has already been seen on socials impressing his teammates on the recent flight to Southampton, as well as being spotted strolling around Nottingham city centre with his board tucked under his arm.
The Brazilian can also play the electric guitar, so hopefully it's a matter of time before we see him performing on Trentside.
Another bow to his string is not only his vibrant personality, but his ability to speak English – albeit having picked up an American accent, claiming an English one was too difficult. However, his dedication to interact with his new teammates before arriving on the banks of the Trent reveals plenty about his infectious personality.
It's probably time to tell you what Scarpa will bring to Forest on the pitch.
We had a small glimpse on his debut against Southampton, as he comfortably sprayed a long ball out to Neco Williams with ease, as well as looking comfortable winning the ball back in high positions – a trait required to figure in this Steve Cooper side.
The attacking midfielder was the heartbeat of Palmeiras, who have stayed loyal to their 4-5-1 formation for the last few years – a formation Cooper prefers himself – in which Scarpa played as a number 10.
Forest admittedly already have Morgan Gibbs-White in the number 10 role, as well as Jesse Lingard who can move into that if required. But with the number of injuries across the team already, it's almost necessary to have quality replacements lined up – especially in the Premier League.
Scarpa's main quality are his set pieces. I've already pointed out the sheer number of assists he's achieved in the last two seasons for Palmeiras, but the number of corners in which he's taken that have led to vital goals domestically and in the Copa Libertadores may go under the radar to other Premier League sides who are unaware of his vision.
Forest have managed five goals from set pieces so far this campaign, but despite this, I feel as though they've been crying out for a set piece specialist for some time now. Renan Lodi has struggled when taking in-swinging corners, and therefore there's a lot of pressure on Gibbs-White to deliver.
I'm a firm believer of having a quality left footed player in the side who can be an asset on dead balls, and Scarpa has proven time and time again he's one of the best in the business in South America.
He isn't goal shy, either, despite his greatest strength is assisting his teammates. 18 goals in 131 appearances for Palmeiras isn't to be sniffed at, and hopefully he can get off the mark sooner rather than later in the Garibaldi.
Many may believe it will take time for Scarpa to get up to speed with the Premier League – and maybe so – but his cameo against Southampton showed his class, coming on in a high-pressure situation, slotting in as if he's played in the league for years.
The Brazilian knows the language, is comfortable with Steve Cooper's system and brings bags of experience in high profile games to the table. The 29-year-old made it clear he wanted a European challenge, and although it would have been easy for him to be shipped over to Olympiakos, his desire to play in the Premier League and prove himself all over again must be admired.
Forest have made a vast number of signings this season, but it may just be that their 23rd signing is the best of them all.
Welcome to Nottingham Forest, Gustavo.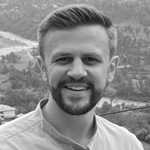 *Article provided by Nathan Joyes (Nottingham Forest Correspondent).
*Main image @NFFC Gustavo Scarpa has already excited supporters following his move from Brazil.