With the Premier League now at the midway stage and Nottingham Forest sitting in 13th place, five points clear of the relegation spots, just a few weeks ago, this rise would have been a near impossible thought given the run of games ensuing the new year: Chelsea (h), Southampton (a) & Leicester (h) – one draw, and two wins – SEVEN well fought & deserved points. Given this, you would think that Steve Cooper may have found his best eleven – but could Colback be knocking at the door of his midfield colleagues for a place in the next starting line-up?
There is a possibility. Last season's heroics, including that absolute wonder goal against West Brom, earned Jack Colback a relationship with Cooper unlike any other – while some managers would thank a 33-year-old 'veteran' midfielder for their service, and likely offload them in the next window, Steve Cooper didn't see Colback as surplus to demand, rather the opposite.
Now seven appearances into his Premier League experience with Nottingham Forest, Jack Colback is starting to be spoken about once again. That first top flight game at St James' Park showed that Forest needed to bring in players – completely overrun in the midfield which Colback was part of, and soon they would sign the likes of: Cheikhou Kouyate, Orel Mangala, Remo Freuler & Lewis O'Brien [Excluding Aguilera due to loan] – all important to Forest's engine room rebuild, following the departures of Philip Zinckernagel & James Garner in the summer. Now having signed young Brazilian star, Danilo, from Palmeiras in a reported €20m+ deal, Nottingham Forest find themselves with an abundance of talent. But even with these signings, Jack Colback has played 236 minutes of Premier League football this season, and added minutes in the various cup fixtures – but this is no coincidence, Steve Cooper has found someone he can trust, someone with ability and someone who has the perfect attitude for a side like his.
Is he a starter? *Maybe* not, he has started only one of his seven Premier League games this season, but Jack Colback is starting to prove once again why he deserves a role in the team – even if it is to be somewhat of a 'super-sub' – for a 33-year-old of whom some in the Nottingham Forest fan base had 'wrote off' following the clubs promotion to the Premier League, that is quite an astounding achievement.
Colback's current contract at Nottingham Forest is valid until the 30th June 2023, and I would tout the idea of Cooper offering a one-year contract  extension should he impress in his role in these last 19 Premier League games (and two EFL Semi-Final cup matches – potentially finals too). That being said, it'll be a tough decision for the Forest manager, as it is a place taken in the 25-man squad – but, nothing is impossible – nothing is off the table.
Having now played 116 games for Nottingham Forest over the last five seasons, and starting 104 of those, the one objective for Jack Colback this season will be more success with Nottingham Forest. He has already been part of a side that has been promoted to the Premier League for the first time in 23 years, seen FA Cup Quarter-finals and now the first Carabao Cup (League Cup) Semi-finals in over two decades – but the biggest focus for Jack is to play his part in keeping Forest in the Premier League.
Despite interest from Wigan Athletic as reported just weeks ago, Steve Cooper is making it abundantly clear that Colback's services will remain present at the City Ground – he is going absolutely nowhere.
What is the 'deeper message' we can derive from Colback's journey at Trentside?
Well, as brief as it can be put, Jack Colback symbolises the ideal player for any head coach/manager of a football team – whether that be at the top of the footballing pyramid and playing at the likes of the Camp Nou, or in a cold dilapidated field for a low-placing Sunday league side. The willingness to adapt, and play in other positions as and when needed (as we saw last season when he moved into full back from Midfield) without complaint is something that, as a combination of characteristics, is very rare to see and much sought after.
Three spells with Nottingham Forest – incredibly underrated player, and now more than ever, Jack Colback is once again proving that whatever Steve Cooper needs from him, he is at his service as and when necessary – this season will be huge for the Geordie, he will be pivotal.
Don't count him out, this is the 'return of the Jack', once more.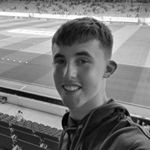 *Article provided by Jamie Martin (Nottingham Forest Correspondent).
*Main image @NFFC Jack Colback has been used regularly in recent matches by Steve Cooper.