After a well phrased "1-0 thrashing" on Saturday against a struggling Halifax side, Notts County take the trip down the A42 to Birmingham where they play former manager Neal Ardley's Solihull Moors. A win away from home for 'The Magpies' would be huge as they then would sit top of the table with a three-point cushion between them and title rivals Wrexham.
Neal Ardley and his side haven't had the best season so far which has seen them land at twelfth in the table as it currently stands. This is poor for a team who were tipped for play-offs at the very least at the beginning of the season and were expected to be fighting at the top alongside Notts, Wrexham and Chesterfield. With Notts' fantastic away form, Solihull Moors will need to be at their fighting best to get one over on the title challengers who are aiming to beat the record for the number of games unbeaten in the league, a record of 19 which they matched in the previous game.
In the reverse fixture at Meadow Lane Notts County dominated the opposition but again got away with only a 1-0 win over 'The Moors'. Adam Chicksen was the man to score the goal on the 65th minute of play to seal all three points for the home side. Notts County recorded a huge 23 shots compared to Solihull's 7 but only one goal could separate the two teams           .
After the three points Notts gained earlier in the season against Solihull, they will be hungry to add to that and to begin to provide a gap between them and title chasing Wrexham. A win this Tuesday would create that gap however Notts will have played two more games compared to the Welsh outfit due to their progression in the FA Cup. Both Notts and Wrexham are expected to gain well over 100 points this season and for only one of those to gain automatic promotion is the largest source of evidence for a re-vamp of the system with a 3-up 3-down system.
Notts are still on their terrific run of form this season, especially their away form which has seen them gather 9 wins, 4 draws and 1 loss equating a staggering 31 points away from home. Notts' only recorded loss has been away from home in a shock loss against newcomers Dorking Wanderers so there's more of a chance Solihull could get one over on 'The Magpies' away from 'the fortress' which is Meadow Lane.
Solihull Moors started incredibly strong in the league and were able to begin without losing a game in their first five matches until they lost to Notts County at the end of August. At home Solihull have had a decent home record of 5 wins, 4 draws and 4 losses which equals 19 points from their home matches. Despite an exciting start to the season, Solihull have had a recent dramatic drop in form and now sit 12th in the table.
Notts have maintained their fantastic form of this season and come into this game off the back of a 1-0 win over Halifax Town in a game which 'The Magpies' dominated and could've scored more in. Of the last five matches, Notts have won 3 and drawn 2 and have scored 11 and only conceding four.
Solihull Moors however are on a poor run of form despite the most recent fixture being a 3-0 win away at Dorking which saw the impressive Dallas and Sbarra on the scoresheet yet again. Despite the positive recent result, that's the only win they've managed to pick up over the last five games. Of those games, Solihull have scored 5 goals and conceded 12.
Solihull Moors have the attacking threat of Notts transfer rumour Joe Sbarra who currently sits on 7 goals for the season. Solihull have a real pedigree player in Joe Sbarra and its someone Notts need to be incredibly weary of, not just for his goalscoring ability, which for a midfielder is remarkable, but for his ability to break down defensive lines and take on players. A player who seems to go under the radar for Solihull Moors who I believe to be a real playmaker is Callum Maycock. A player with quality and the ability to play the difficult pass with excellent vision is someone Notts' midfield need to stick tight to and slow down his playmaking ability.
Notts County new boy Jordi Jones made his home debut in the most recent fixture and despite only being present for the last 15, seems to have made a good impression amongst the fans with his energy and getting about the pitch well so I wouldn't be surprised for him to make a longer appearance in the upcoming game, even if it's not for 90 minutes. With Jones being the new man, he's someone who can be unpredictable in the line-up and someone Solihull will need to focus on. Which is an issue for them with so many talented attacking players in the Notts line-up to 'focus' on, they will end up running out of players for the likes of Rodrigues and Austin. Austin has recently began getting back into the starting 11 and has been well worth his wait as his energy and determination is unmatched within the squad. I believe he will be crucial as we move forward in the season.
Notts County come into this game as favourites with the incredible run of form they're on and the fact Solihull have only won one in the last five games. Notts' away form is something to be admired and I believe they will continue they're 19 game unbeaten league run to create the new record, breaking that set in 1930.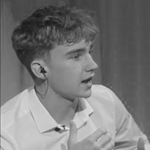 *Article provided by Matthew Dudley (Notts County Correspondent).
*Main image @Official_NCFC Macaulay Langstaff ahead of his last match winning performance v Halifax.