This mid-week clash between two big sides on hot form takes place down in Nottingham this Tuesday night, with Southend making the trip up to the 'Fortress' which is Meadow Lane. Despite the 30-point gap between the former league clubs, there is only 5 league positions between them with Notts sitting top of the table with Southend in sixth. If results go their way this week, Notts could find themselves eight points clear at the top of the table however that's hoping on a County win and a Wrexham loss, the latter being seen very rarely throughout the season.
In the recent post-match presser, Luke Williams admitted to Notts having an interest in Southend player Jack Bridge which seems to have caused an upset in the 'Shrimpers' camp with former Forest striker Stan Collymore making a statement exclaiming his intent to have a 'friendly and polite word' with the 'Magpies' gaffer this Tuesday evening. From the press conference, I personally don't see an issue with Williams confirming Notts have an interest in the midfielder considering it was a Southend journalist who first announced the interest from Notts County, meaning the leak must've come from Southend themselves. I don't believe Notts confirming what's already been said, adds anything more to the story.
Despite the current financial troubles of Southend Utd, they have been performing incredibly well this season and find themselves inside the play-off positions as one of the most on form teams currently in the league. As previously mentioned, Southend find themselves in sixth position this season and want promotion back to the promised land of the football league after being relegated two seasons ago. Southend will be in contention for the play-offs this season but will likely have a long way to go, with second place practically out of reach for any team now bar Notts or Wrexham and third place almost certainly going to either Woking or Chesterfield. Southend are determined to keep hopes up and believe that their unfortunate financial situation right now will come good as they hope to keep hold of key players such as Bridge and Miley.
In the reverse fixture at Roots Hall Football Stadium, Notts were only able to salvage a point which was disappointing to say they led twice, with goals from Macaulay Langstaff on 34 minutes before Ollie Kensdale cancelled out the Geordie goal scorer just nine minutes into the second half. Langstaff's northern partner Cedwyn Scott put Notts back in front just six minutes later on the 60th minute but once again Notts couldn't keep hold of the lead as Southend again equalised with Callum Powel scoring just five minutes later. A back-and-forth game which Notts will be hoping not to replicate this time around, with three points for the league leaders being absolutely vital in this title race.
Notts come into the fixture with incredible momentum as they hope to make this game their seventh win on the bounce in the league. Their recent success at Yeovil which saw them leave with all three points, four goals and another hat-trick for talisman Langstaff will see them come into this game with the confidence that they can grind out a result, even when not playing to the expected standards. In the last five games, Notts have won all five and have scored an impressive 14 goals and conceded only five. The 'Magpies' have used Meadow Lane as a fortress and haven't lost at home in the league all season, a run they hope can carry on this week.
Similarly, Southend are on incredible form with four wins and one loss in their last five matches picking up 12 of a possible 15 points with their last league defeat coming at the end of January. Of those five games, Southend have scored eight and conceded only five, neither side leaking too many goals at the back.
Southend are without a doubt a side with some excellent quality players including the obvious Jack Bridge and Cav Miley who have both been linked away to the top two sides of Notts and Wrexham, but with Southend hanging on to their prized assets, there's no telling how far this side can go this season. But Callum Powell is also someone Notts need to be weary of as him and Jack Bridge lead the goalscoring for the 'Shrimpers' this season, Bridge with eight and Powell with seven. Notts will need to keep these players under wraps to avoid conceding any silly goals which we have seen in previous fixtures as I'm sure Southend will be there waiting to capitalise on any mistakes made from the Notts back line.
Notts County new boy Jodi Jones is someone I'd like to see more of after his stunning second-half against Chesterfield, it seems we have a real diamond of a player in our ranks who can bolster our attacking options and provide something new as Notts go forward. With Rodrigues back from suspension and being amongst the goals in the last game, the Portuguese, penalty champion will be a huge outlet as Notts aim to build up. Aiden Baldwin is an unsung hero at Notts in my opinion and a player we missed with our building out from the back against Yeovil despite Rawlinson playing well in that position, I'd hope to see Baldwin back in the team sheet this week as Williams confirmed it wasn't a knock or injury which side-lined him in the last fixture. I could write a million words every week on Langstaff but his hat-trick against Yeovil does all the talking I ever could.
A huge game for both teams this week as Notts pursue that prized National League title to send them back to the football league and Southend aim to cement themselves further inside the play-off positions. Notts are the favourites for this game and I would expect Notts County to be getting all three points but Southend will be no easy fixture and as we know with this league, nothing is ever certain.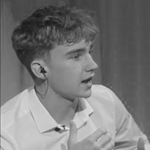 *Article provided by Matthew Dudley (Notts County Correspondent).
*Main image @Official_NCFC serious focus for Luke Williams ahead of visit of Southend.