In the midst of one of the most nail-biting relegation battles in recent years, Nottingham Forest found themselves in a battle with bottom of the league Southampton – a game that had every fan off their seats, and the palms of their hands glued to their temples, nervous would be an understatement. A tale of fight, and counter-fight, two teams at war for perhaps the biggest three points available – and this time, the Reds grab them all – can another miracle be performed by Steve Cooper's men?
The Starting XI:
Despite the recent good-showing's with the 'back five' (3 Centre Backs & 2 Wing-backs), Steve Cooper opted for a straight back four, with Renan Lodi, Felipe, Niakhate & Serge Aurier protecting Keylor Navas – an interesting move, but one that proved to have, for the most part, a positive affect. In front of them, Mangala, Danilo & Ryan Yates, who came back as Captain following his recovery from a shoulder injury – his first start since Newcastle at Home in mid-March. Then, the 'front-three' consisting of the in-form Gibbs-White, and then just in front of him, Taiwo Awoniyi & Brennan Johnson, a pairing that is starting to gain momentum, and scare Premier League defences.
While opting for the back four seemed strange, in some respects, given the recent good performances with a back-five, the idea of having that strong midfield of Yates, Mangala & Danilo really steadied the ship, and allowed Forest to create more chances, and give some service to those up-top – it was an excellent midfield lineup, but Yatesy still looked a bit off-it – not a bad game, but not on usual form, he's still recovering.
The First Half:
From the moment the whistle blew, Forest always knew it would be a tough test – despite Southampton's bad form, and league position, there was a team ready to fight, and capitalise on individual errors made at any point – but even with this being the case, Forest dominated, by quite some margin.
The first 15 minutes was interesting, both sides trading some shots, but none particularly threatening – but Forest soon found their feet, and became the first to find the back netting. An excellent long ball from Brazilian star, Danilo, finds Brennan Johnson on the right-hand side, who swings an excellent ball across the box, for Taiwo Awoniyi to slot home his 5th goal of the season – the ground erupts, nerves eased, a bit. (1-0 [18'])
Just four minutes later, a deflected Danilo volley finds a Forest man on the edge of the area with Lodi, who then flicks it into Danilo, who chips an excellent ball a few feet into the air, just above the penalty spot, for Taiwo Awoniyi who volleys a ball past McCarthy, too much power, too much precision. A brace in the space of five minutes, what a showing. (2-0 [21'])
However, demons came back to haunt Forest, as they are caught on the counter-attack after a misplaced pass in the centre-field leads to a long-ball over to Che Adams, who strides past the half-way line, finds an eager Armstrong on the edge of the box, who squares an excellent ball across the Forest box for Alcaraz to bring one back for the saints, and put the pressure back on Forest. (2-1 [25'])
The drama didn't end there however, and even with 'ghosts' of former performances haunting Forest in the 25th minute, Brenna Johnson wins a penalty in the Saints box, and the whole of A-Block goes wild – and after much discussion, Gibbs-White steps up to take the penalty, I couldn't watch, the tension was tangible. Morgan showed no nerves though, as he stepped up, and with his right foot struck the ball straight down the middle, a late, much needed, goal for the Reds – up with a two goal 'cushion' before the half-time whistle. What a half.
The Second Half:
Not one for the faint hearted, the second half consisted of close chances, and some devastatingly close set pieces from Southampton – never before have I seen a set of fans sigh, and genuinely fear, a corner or free-kick as when James Ward-Prowse stepped up for the Saints – a player that deserves more recognition, he would strike the top corner if the Great Wall of China stood in front of him – technically superb.
Given his set-piece specialism, Ward-Prowse whips in a fantastic right-footed in-swinging ball into the 6-yard box, where Brazilian Defender, Lyanco, jumps with some conviction, and drives the ball past Navas with an excellent header – the away fans rise again, Forest's 'cushion' lost some stuffing, a bit more of an uncomfortable watch now (3-2 [51'])
Forest would however relieve pressure once again, for now, as Brennan Johnson's run down the right, past the many eyes in the Brian Clough Stand, ends up with a cross across the box, a Gibbs-White gentle back-flick with the heel of his boot, and young Danilo the receiver, smashing it home before unleashing his trademark gun-fingers celebration. A third goal in three games for the Sao Paulo born midfielder – Premier League football seems to be his level, he's grown into it so quickly. (4-2 [73'])
Game over, surely? Nope. A late 'challenge' from Sam Surridge on Romeo Lavia is adjudged as a penalty – despite, on replay, looking like there was barely, if any, contact at all. Three minutes into added time, and a long VAR check later, Ward-Prowse steps up and fires home an audacious effort of his own: straight down the middle, job done, try for another…(4-3[90+3])
The next, what would be near-on ten minutes, would be perhaps the most difficult minutes of football to watch – free-kicks, corners, and chances, thankfully for Cooper's Troopers none of those coming to fruition, and the Saints are sent home sulking. It wasn't meant to be for them, but for Forest, that night was written in the stars – but as mentioned before, not for the faint hearted, not an easy watch for those closing minutes especially.
Steve Cooper's Post-match thoughts:
No fistbumps from Steve Cooper, the fight isn't over yet is the message being conveyed – until the battle is over, it wouldn't be right for him to celebrate in that matter, so he feels. Here are his thoughts following the match:
"Now is probably not the time to really pick the bones out of the game, because there was so much that went on. The most important thing was the win," Cooper said.
"We showed great quality with the goals we scored. The first goal, in particular, was some of our technical, attacking, athletic players playing at their very best on that fast attack.
"I'm really pleased with some of the attacking play and the goals. We didn't cover ourselves in glory with the goals we conceded. You can always say that about a goal conceded, but actually, there was things where you're going, 'come on'.
"But what I like is that everything that happened, good or bad, in the game, we stayed on task. We stayed focused.
"I think it's really important to stay in the moment and not get too frustrated if you make a mistake. If you do something good, work hard to do it again.
"With all of that, you just saw an incredible togetherness between the lads. We're so lucky to play in front of these supporters as well. They don't half drag us over the line when we need them. I'm just so glad they leave happy with the three points."
Steve Cooper, while of course happy with the win, and proud of his team, recognises the small things needed for improvement, while not delving on those negatives, and rather encouraging persistence – making mistakes is okay, but not working to amend them is unforgivable, you could say.
My Post-match thoughts:
This week, I attended as a fan – an excellent atmosphere, thousands of scarves, thousands of smiles (many nervous smiles), but so many voices, encouraging voices, singing songs of encouragement as Forest fight their way out of relegation, even with the pressure of near-on everybody outside the club and its fanbase doubting them.
Expecting three-points against Southampton before the game would have been naive in my view, in spite of Southampton's league position, there was a team with some quality personnel, who needed the points more than Forest, given their league position. However, to say it was more than possible that Forest could take the three points would be a more than fair assessment – the quality is there, and even with last week's heartbreak, the Reds have had 9 days of training and time to think, recover, and re-motivate ahead of this huge run-in, and it worked, stupendously.
Defensively solid: Full-backs, as always, superb. Lodi continuously won balls back, and placed balls well down his side. As for Aurier, always the first to headers, and so calm on the ball, even in the most close-call moments – hard to question his passion, he's excellent, one of my candidates for Player of the Season.
A good choice of midfield I felt, 'Yatesy' providing his leadership, Mangala with his Sci-Fi force field surrounding him, in regard to his superb physicality, and Danilo with his forward-thinking attitude, strength, and composure – a joy to watch, so strong. With this being said, the substitutions made were right, and I felt that despite an okay performance from Ryan Yates, his match had been run at half-time, to no fault of his own, he just looked so tired, and it was clear he was still recovering from recent issues.
Now with the attack Forest had today, I would argue there is still a few more defenders to torment before season-end – Brennan Johnson's speed and accurate crosses proved devastating for Southampton, and Taiwo's ability to hold the ball up, and find the right positions made him the perfect partner for Brennan, a brilliant link-up, a real force. Gibbs-White just behind them made perfect sense also, with his vision and flare, he's a real asset going forward – even with the odd mistake during a build-up, MGW more than made up for this with his performance, he could be the difference between Relegation and survival, a great influence.
Overall, a stressful game – more so because of the circumstances, and the incredibly long added-time – but one that needed to be won, no matter what. While I alluded to the fact that it would be naive to "expect" three points from this fixture, it was what Forest needed, and in the end what they deserved, and what they got. The collective mentality was just so exhilarating, and the fans behind them made it just that much more exciting, a real positive heading into the final three games, Chelsea, Arsenal & Crystal Palace: a difficult final run, but with this momentum, you can never count this side down and out. The fight goes on, the clock still ticks.
Player Ratings:
Great to see a return to higher numbers for player ratings, after an excellent performance. Many candidates for Man of the Match I felt, but one in particular stood out, and not for the first time either.
Navas – 6.5 – made some important punches to remove the ball from the box after good Saints set-pieces, okay game.
Aurier – 7.5 – think his contribution is just excellent, plays to such a high standard, a shame he had to come off – played well.
Niakhate – 7.5 – better each game, I think, won back the ball so often and made some important passes, didn't waste possession – a real asset.
Felipe – 8 – always a high rating for him, close to getting a goal, but never afraid of throwing himself into a challenge or a header for that matter, just so, so good.
Lodi – 7.5 – consistency may as well be his middle name now, adds so much to this side, played well, he's settled in.
Mangala – 7.5 – puts on the shirt and always puts a shift in, strong as an ox and links play well, another good showing.
Yates – 6.5 – fitness the concern, but to no fault of his own as mentioned earlier, played an important part today, but not quite his full self just yet.
Danilo – 9 – my Man of the Match again, so enthusiastic and full of energy – this kid has real potential, he's already shining, three goals in three, deserves so much praise.
Gibbs-White – 8.5 – compliments the side so well, a positive influence, and some great vision to create some attacks, one of the MOTM candidates.
Johnson – 8 – while suffering with fitness issues, and being dropped just a few games before, Brennan seems to have found his confidence again, and made some beautiful crosses and chances in the Saints box, good game.
Awoniyi – 8.5 – has to be a MOTM candidate for *THAT* brace, just superb. In the right places, taking the ball, passing it back and making runs, he is becoming more confident each game, and is understanding really what his role is up front.
*Substitutes not mentioned due to game time, but all did okay when they came on – special mention to Joe Worrall who played as a right-back today – a position he is unfamiliar with, but we understand he has trained in all of this last week – he did well.*
Looking ahead: Chelsea (a) 13th May 2023 (15:00)
A big game at Stamford bridge – Chelsea with little left to play for, as they have secured Premier League survival – an odd thing to say about a side that just a few years ago lifted the prestigious Champions League trophy after beating Manchester City in the finals. Even with the lack of reasons to perform and win, Lampard will be hoping to end his time as caretaker manager on a positive note, so wins will be on his mind of course, and I can imagine will throw everything at the game to get those three points. For Forest, perhaps a point would suffice in Premier League survival, but more is always welcomed – one thing can be promised however, a tough game against an opponent that is just at the beginning of a major change in structure, and huge influx of players – a big challenge, but one that Forest will do their all to rise to, and overcome.
It's not over yet, there is everything to play for, time for another huge fight.
Thank you for reading this review from the Nottingham Forest vs Southampton game, as written by Jamie Martin.
Hearing your feedback is key for the work we do, and any opinions you have on this article or Forest's form in general, please contact us and let us know what you think.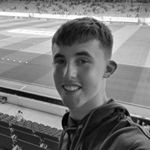 *Article provided by Jamie Martin (Head Nottingham Forest Correspondent).
*Main image @NFFC Danilo celebrates his third Forest goal.