The quiet midfield man at the heart of Nottingham Forest's relegation resistance.
The ideal midfield man, someone who can hold the ball well, have great vision, strength, and endurance – Forest have longed for this, and they may have just found their solution: a quiet 25-year old Belgian, who despite a difficult start at the City Ground, has completely turned his fortune round, and looks to have cemented his place in the starting line-up.
Who is Orel Mangala?
Born in Brussels, Belgium, Orel Mangala started his football journey in his home country, playing on a youth level for Anderlecht (from 2014-2017), before moving on loan to arguably the greatest country for youth development, Germany, where he signed with Borussia Dortmund on loan. He then joined VfB Stuttgart in the summer of 2017, for a fee of £1.6m . At first, in 2017-18, the Belgian midfielder played in the "2nd Team" of Stuttgart, VfB Stuttgart II, in the Regionalliga Südwest (German Fourth Tier) where he made one appearance, before moving straight into the senior side.
Joining the senior team in the same year, 17-18, Mangala made 20 appearances for Stuttgart in his first season with the first team. Just a year later, Orel was loaned to Hamburger SV to further his development, this time featuring 29 times, and 5 times in the German National Cup (DFB Pokal).
Following the successful spell, Mangala returned to Stuttgart for the 19-20 season; signing a brand new contract the season after (20-21) this, which hoped to keep him at the club until 2024, but this was short lived, and the Belgian would leave the club just over a year after signing said contract, joining newly-promoted Premier League side, Nottingham Forest. The deal cost approximately £12.7m, but would prove to be a huge loss for Stuttgart, despite the financials of the deal, as they sit in the relegation zone of the Bundesliga.
Life at Nottingham Forest (so far):
It's fair to say that it wasn't exactly a "dream start" for Orel Mangala at Nottingham Forest – coming off the bench against Newcastle United was his first appearance, but just a game later against Everton, and after a brilliant performance, Orel Mangala would be forced off with a muscle injury, one that would keep him out of the squad until early October. This issue would transcend temporarily, before being able to have a chance at regaining full fitness. Months of off-the-bench appearances seemed to be all that Mangala could do given his fitness, but as of late, he's turned a corner, and has become arguably the glue in the midfield, someone that a successful Nottingham Forest team must have. Despite the doubt that came his way, and questions over his Premier League ability, Mangala's comeback is nothing short of excellent – he's become a fan favourite, he never gave up, determined to see Forest succeed, and be a key component in that.
So, what makes him the 'glue'?
He does a bit of everything, you'll find. Whether it be recovering position to break down play half-way into his own half before reaching his defence, or perhaps the latter, linking up play between the defence and attack, Orel Mangala is the key component in this, and he's improving game by game.
The moment when I started to truly understand what Orel Mangala offered to Forest was during the twenty-pass build-up for the equaliser against Manchester City at the City Ground in February. During the move, Mangala himself made roughly 5-6 passes – always making himself available, and slowly moving play higher up the pitch, exposing the pockets of space left by Man City & throughout the whole time calm and composed. Just this one example says quite a lot, but not everything, about Mangala's style – someone who is always available and agile on the turn, his ability to get round players attempting to intercept him has proven to be one of his greatest qualities.
Most recently, at the Southampton game – arguably his best game in a Forest shirt – his work down the right-hand side to assist Serge Aurier in numerous situations stood out for me: with the likes of Armstrong & Che Adams applying pressure to Aurier, Orel stepped in to provide that support, and work the play up the pitch sensibly, rather than kicking it up field and hoping for the best, or worse, attempting to take on a man and failing. Throughout the game, always the man next to a player ready to take the ball forward, not in a rush or with unsensible passes, but calmly and with vision – that is why Mangala is the glue, he offers the characteristics that Forest's midfield has needed all season.
Now looking ahead to the final three games (Chelsea, Arsenal & Crystal Palace), the impact Orel Mangala has had already needs to translate into these final fixtures – while there is of course another ten players on the field and Mangala's performance might not be game/s defining, it is evident that his power in the midfield is absolutely necessary to resisting an overrun of the midfield – and as we know despite their poor performances as of late, the coming teams have some excellent midfielders, the Reds need to be on their game and prepared.
Do stats really do him 'justice'?
This season, Orel Mangala has featured 24 times, 7 as a substitute, playing 1,303 minutes for Steve Cooper's side. In that time, he's scored only the single goal – a superb right-footed effort into the bottom corner against Leeds – and has no assists, perhaps to an onlooker not the most appealing statistics, but is this really what Mangala offers, or is his contribution much deeper? It isn't all about Goals and Assists, you have to look further into it than that.
In his last match alone, Mangala registered a 91.2% pass success rate & 100% successful tackle rate – these two statistics being key when looking at the success of a midfielder playing in a deeper 'holding role'. The 7 recoveries further emphasises the importance Mangala has in the side – one major weakness of Forest's this season has been the number of times they've lost possession through usually misplaced passes – Orel's ability to regain possession in Forest's favour and build-up the play once again makes him an asset to that midfield.
In a sense, the main statistics don't do him much justice – goals & assists etc – but when you look deeper, and understand his passing numbers, and how many are successful, you can gain an understanding as to why he should be a starter in that Midfield every week.
The perfect time to find good form, three huge games, all to play for – Orel's contribution will be major to determining a successful performance.
Thank you for reading this article analysing the significance of Orel Mangala in this Forest team, as written by Jamie Martin.
Hearing your feedback is key for the work we do, and any opinions you have on this article or Forest's form in general, please contact us and let us know what you think.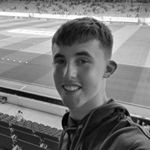 *Article provided by Jamie Martin (Head Nottingham Forest Correspondent).
*Main image @NFFC Orel Mangala was superb for Forest in the win against Southampton.