Steve Cooper's men defy the doubts once again – the club is revitalised, Forest are staying up!
The last weekend, as of when this is being written, has been perhaps one of the most nerve-wracking but elating period's of time for Nottingham Forest fans – the thought of playing one of this seasons best sides, winning, and staying in the Premier League was exciting, and by no means impossible – the drive to succeed, the incredible fanbase, and warrior's mentality within the team made this not only a possibility, but a reality.
This season…a rollercoaster you could say!
From the moment St James' Park dawned on the eyes of now Premier League Nottingham Forest players & fans, a new era had begun – one in the top flight of not only English football, but European football – the greatest league platform that exists, the most wealthy platform, the most watched, and Nottingham Forest were part of that – a team touted for relegation to League one less than 12 months before. A comeback for the ages, a moment that will never be forgotten – and at the forefront of that, an ownership that invested, and a manager that cultivated such a mentality & togetherness of a team that had to be promoted – miracles happened, and Forest defied those doubters.
A first Premier League campaign for 23 years was never going to be easy, challenge was always expected, and losses an inevitability, but the team had to remain mentally-strong, persistent and determined, because despite the fact that staying in the Premier League was a huge challenge in itself, it was not impossible, it can be done. The first few months were tough, soul-destroying losses to Bournemouth & Fulham at home most notably the lowest points of the season – Leicester away, being hammered 4-0 and wondering if Steve Cooper will lead Forest into the next fixtures was a defining moment for the club. And even though vultures in the media preyed on Cooper, and spread many rumours of him being sacked, the club offered him a new contract – they backed the manager at a defining time, and results soon improved. A purple patch soon ensued, beating the likes of Liverpool & Crystal Palace, and accumulating more points alongside this just before the World Cup took place – positivity within the fanbase & club, Forest had found their feet, and out of the relegation zone.
The New year seemed to be a carrying-on of momentum from times just before the World Cup, but it would prove to be temporary success, and the club would find themselves struggling for form, winless from early February to early April – roughly two months, hope was fading, slowly. Even with all hope seemingly lost, a shock win against Brighton at the City Ground changed Forest's fortunes, and since then, the Reds have taken nine points from a possible twelve, and scored seven in that time – Taiwo Awoniyi scoring five of those. A huge turnaround for the club, and also for Nigerian born striker, Awoniyi, who cements himself into Forest history, as he scores the goal that beats Arsenal on the 2nd to last game of the season, to keep his side in the Premier League – hero status achieved!
"They've [Forest] always had the ability, but not always had the confidence – however, they found it at the perfect time."
Throughout all the setbacks, whether that be the 45 incidences of injuries throughout the season – as of the Arsenal game in May 2023 – the rumours of Cooper losing his job, or even the numerous changes in staff behind the scenes, Forest have always had enough quality in their side to stay in this league, but, I felt, the key component they [the players] were missing was an ounce of confidence, just something to 'spur' them on a bit, and bring the best out of them – the fanbase played a huge part in that, but Cooper's belief and management of the squad proved to be pivotal, he made them believe in not only the teams chances of staying in the league, but also in themselves, thus citing a gradual, collective, improvement on the pitch.
We can only imagine how tough it must have been to motivate those players ahead of season defining games, against some of the league's best teams, but they did it – they found a system that works, players that work in that system, and believed – and with all those factors, Forest were successful, and deservedly stayed in this division.
A late tactical change proved to be vital
The switch to a back-five seemed unlikely, given the lack of success using it earlier into the season, however it would be perhaps the best move possible for Forest going into these final games – packing the defence and midfield, while allowing the physical presence of Taiwo Awoniyi to dominate up-top, and scare opposing defenders. The move worked well, starting against Liverpool, and despite losing 3-2, it proved the system could work, with a few tweaks, and some more training, it could be a success – the most important part of the new tactic seemed to be the additional personnel in the midfield, allowing Forest to not necessarily dominate, but have power in the midfield, an area of Forest's "game" where they lacked most.
Furthermore, the formation got the best out of many players: Mangala, Danilo, Morgan Gibbs-White, Awoniyi, Niakhate, and even Neco Williams to some extent – more personnel in the areas needed, while Danilo & Gibbs-White's partnership provides so many chances for Taiwo up-front, exactly what the team needed. With the two midfielders in Yates & Mangala in front of the defence, Forest are able to link the play between defence and attack much easier, and work well on the counter attack.
Much online discussion on the formation and the lack of possession while using it has been interesting, as usually when a team averages roughly 37% possession, potentially less, per game, they are suspected to have been, by far, the worst case – Forest have proved this isn't necessarily the case, and rather that it's about which side uses possession more efficiently. Forest proved their efficiency this weekend, as with their just 18% possession against Arsenal, they scored the only goal of the game, and only had one less shot on target – Arsenal's 500 more passes made no difference. Using Moussa Niakhate's throw-in skills to aid attacks in the box is also another strong point for Cooper's side, who have scored 3 goals as a result of the throws, compared to the rest of the Premier League who, altogether, have scored 5 from throwings.
Of course, however, it would be unsustainable to attain similar levels of possession to the Arsenal game throughout their next Premier League season, but they don't need to have more possession than other sides, rather just fix the small errors they make when in possession – one notable flaw is percentage of passes completed, which is the lowest in the league at an average of roughly 70%. If Forest were to be more accurate with their passing, and work on holding it slightly better, they'd be even more of a force in the league, and create even more chances. Other than this however, as a unit, progress is gradual, and the improvement over the last month has been nothing short of sensational.
The chemistry in the team is truly awe-inspiring – the link-up between the Brazilian Reds, the passion from the academy players, and the work-rate of the former German-League stars is becoming a huge part of Forest's success – everyone is so happy, together, as a team. This is why Forest stayed up — Unity.
Steve Cooper – a teacher, who has learned/is learning a lot
Following on from the Arsenal win, the opportunity to sit-in on a Steve Cooper press conference was one you simply couldn't miss – a man overjoyed about his side staying up, but one under no illusion that challenges will persist, and that lessons had to be/are being learned. One particularly powerful part of his 'presser' that I tagged in on, was when Steve Cooper spoke about his time at England u17's, Swansea, and Forest in the championship – he highlighted his lack of experience with a side struggling, and losing near week-in-week-out, and how the Premier League has taught him so many lessons, from losing rarely, to losing often, Cooper said he's learned from this, and it will make him a "proper manager," he feels an overriding sense of achievement for him, his team and their staff doing what "no one has done before" [In regard to the circumstances], but knows they have to do it again next season.
To say Cooper has been perfect this season would be untrue, perhaps some tactical errors, going defensive at times where maybe it wasn't necessary – but despite all of this, his work off the pitch to strengthen the teams mental ability, and then learning from his own mistakes and improving on the pitch tactically, says a lot about his [Cooper's] desire to improve the team, and also himself – he knows he's not without faults, but was/is determined to improve, for the better of his team.
Evangelos Marinakis, and the board's backing of Steve Cooper was crucial – if the Welsh coach was sacked, the chances of Forest's survival would have drastically fell, and I do feel that I'd be writing this with a very different tone, and on an incredibly different subject: relegation. They got that call right, not just once, but twice, and it paid off.
Rather than blame others, Cooper said many times that the errors made were his – but not only did he say this, but he acted on it. His personal growth is admirable, a young coach who will go far – hopefully with Nottingham Forest.
So, what next?
A game at Crystal Palace, followed by a long summer for Forest fans to enjoy themselves, and the players also – get some rest, and relax with families after that rollercoaster of a season, then, return with a fresh mindset ahead of a full pre-season.
Next season will be tough: new players to neutralise, new teams to battle against, new challenges – some shrewd recruitment also needed to sure up the areas of depth lacking in quality, and then some structural changes to support Steve Cooper in his job, before heading into another Premier League campaign.
The lows that Forest faced last season, made those high's so much richer – in hindsight, every moment was worth it. And as a wise person once said: "Do not let the fear of losing be greater than the excitement of winning."
Thank you for reading this article on Nottingham Forest's Premier League survival.
Hearing your feedback is key for the work we do, and any opinions you have on this article or Forest's form in general, please contact us and let us know what you think.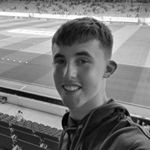 *Article provided by Jamie Martin (Head Nottingham Forest Correspondent).
*Main image @NFFC Steve Cooper celebrates a testing first Premier League season.