A Party at Palace, Cooper's Reds have made history once again.
They said it couldn't be done. They said it won't happen. They said he [Cooper] was out the door by the next morning. They didn't believe – but Cooper did, the team did, and the fans did – Nottingham Forest's survival success story is not that of a coincidence, or luck, but one that has been earned. Forest maintain their Premier League status, and have done so in the most stupendous passion – everybody has stepped up.
Just a game ago, the worry of a final-fixture showdown, and the battle for a point, was plaguing the minds of every Forest fan – but after an astonishing win against Arsenal, it was time for the Hawaiian shirts, and while Cooper – given his mentality – was by no means "on the beach," the fans were, and Selhurst Park became a Shakira tribute act for the best part of two hours.
The Starting Eleven:
Typically, Cooper – in recent games – has showcased his sides ability to switch between two adaptations of five-at-the-back formations: one being a back-five, packed midfield and a lone striker up-top, and the other being one-less in the midfield, and another alongside the striker up front, usually Brennan Johnson.
For this fixture, Steve Cooper opted for the second option: back-five, three in the midfield, with two forwards in front of them – somewhat of a 5-3-2 or 5-2-1-2. The use of these formations to work on the counter attack suits perfectly, it allows Steve Cooper's side to soak up pressure, and attack when teams are most vulnerable.
Three changes for Nottingham Forest for the Crystal Palace game though, as Navas, Felipe & Danilo exited the squad through injury, with Wayne Hennessey, Willy Boly & Brennan Johnson now back in the side. Despite the changes, no need for apprehension, survival is confirmed: great to see that even with changes to some important figures in the squad, Forest still perform to a decent level. Unfortunately, Navas has now played his last game for Nottingham Forest – we will get onto that a little bit later on, however.
The First Half:
Even with Forest playing in similar fashion since the Liverpool game, they've managed just one loss in six games – teams struggle to adapt to Forest's counter-attacking style of play. Cooper's tactics aim to constrict space past the half-way line, and force an error, for which the likes of Morgan Gibbs-White is able to break on the attack, and make an assist for Awoniyi/Johnson. There isn't a set way to cope with a tactic like that, other than being mistake-free, and having 100% accuracy with every move you make.
Now, although both teams had secured survival, a Forest win would have increased next season's Premier League merit money by £2.2m – but, hard to complain about the result regardless.
The first move of the first half came as a Michael Olise free-kick, closest to the away end (Arthur Wait Stand), was played to the edge of the box, where cunning prospect, Eberichi Eze, was lurking before firing a shot into the side-netting of Wayne Hennessey's goal. [0-0]
For the second effort, Crystal Palace were once again close to a goal, as Olise's cross was found by Eze, who shoots in an awkward position in the six-yard box, but Jordan Ayew finds himself in the path of the shot, and stops Palace from taking an early lead. Olise then tries to take on the rebound, but Hennessey has it covered – not getting past the Welshman on this occasion. [0-0]
However Nottingham Forest would make chances pay, as they often have for the last six games, as Edouard's poor pass is found by Gibbs-White on the centre-circle, fixes an extravagant trivela pass to on-running Taiwo Awoniyi, who finds himself in a 1v1 with the Palace keeper, before dragging it back & forth, then proceeding to fire a rocket of a shot into the bottom right hand corner with his left foot. A, now typical, piece of Gibbs-White creativity, then followed on by some, again, now typical Taiwo Awoniyi individual excellence and end product – some way to take the lead! [0-1]
It wouldn't be Forest's last chance of the half however, as Gibbs-White almost finds himself on the assist's sheet again, as his well placed corner finds in-form Awoniyi in the six-yard box, but an excellent save from Sam Johnston prevents a second for the travelling Reds – or, should we say yellows.
The Second Half:
After a promising first half, it just wasn't meant to be, as Will Hughes bags a goal against his former Championship rivals, after a brilliant header, Once again, Olise the danger-man smoothly working his way onto the edge of Forest's box, before placing an eloquent cross into Hughes, who flicks it backwards with his head, and during the ball's trajectory, bounces off the back of Willy Boly, flying past Wayne Hennessey. Rivalries aside, any Forest fan could say Will Hughes had a good game, and it was a good goal. [1-1]
Forest would later come close with Emmanuel Dennis, but a low-power shot isn't enough to challenge Sam Johnston, who saves it easily. [1-1]
Crystal Palace would have the last major chance though, as English star, Eze, controls a long-pass on the right-side of his chest, before turning and firing a bullet of a shot at former Palace keeper Hennessey, but on this occasion, a wonder goal wasn't going to be conceded. Both sides share the points, not that it had much effect.
Steve Cooper's Post-match thoughts:
"We wanted a win. It was important to give the supporters a result. Our away support has been incredible this year, and we haven't given them enough back in terms of results and sometimes performances.
"Although we didn't win the game, I am really pleased we did get a result. To be honest, it could have been any result today and you would have got the same atmosphere. But the fact they gave us that and we were able to give them a positive result and have a moment at the end like that is really important.
"It just shows the real togetherness with everyone at the club. I'm just glad it ended up like that. We would love to have won, of course, but at least the supporters got something to take away with them."
My Post-match thoughts:
Probably one of the strangest feelings being a Forest fan, certainly in my lifetime anyway – not only had we embarked on a rollercoaster of a debut Premier League season, but after it, we were able to think about top-flight again next season. Belief was always present, 15th was my prediction from season-start, but being optimistic after the loss to Leeds was tough – not make or break, as we've now proven, but the impending feeling of "doom," and rumours around Cooper's job made it one of the most stressful moments in my memory of being a Forest fan. And to think we'd then go on to win 3 out of the last six, and only lose one, is just incredible – this team found their feet at the perfect time, and did so in spectacular fashion.
As for the game at Selhurst Park, it certainly wasn't the most exciting watch, but one that had no real significance, other than a Forest win giving me a correct final-place prediction to mention every now and then, and an extra £2.2m in prize money for next year. With this being said, I think Cooper's assessment was honest, but spot on – while not getting a win, which wasn't impossible, not a lot separated the two sides – Forest didn't lose, and ended the season on a positive note.
Two players to mention: Awoniyi was excellent, his ability to hold the ball up is brilliant – many compared him to Keinan Davis in regard to his potential, but Taiwo has surpassed that, and with respect to Keinan, offers everything Keinan does and much, much more, at a much higher level. If Davis was supposedly valued at £15m, and Awoniyi at £18m, it seems like one of the best pieces of recruitment Forest have made – a bargain for the price of survival! Joe Worrall also superb – his tackles on the six-yard box, and numerous clearances, saved Forest from dangerous situations with some fantastic Palace forwards – arguably one of his best games this season, in my view, he offers so much and not just in terms of the excellent pin-point tackles he makes so often, but the accurate distribution skills he possesses. His turnaround, alongside Taiwo, has been great to see, especially after how much 'stick' they both got towards the beginning of the campaign.
Crystal Palace, it must be said, have some gems on their books – Eze & Olise ran the wings, just so skilful, fast, and agile, amazing to watch, even for opposing fans. They really are the future, an impressive duo.
As I say though, as games go, by no means the prettiest – but for the after-match scenes, all the players, staff, and ownership dancing in front of the fans, it was all worth it. Absolutely every single minute, worth it. Memories that'll last for a lifetime, for every Forest fan.
Player Ratings:
Well, the season is over, so player ratings will be a little bit higher – think they've earned that!
Hennessey – 6.5 – had me nervous at times with some of the kicks, but a steady game for the Welsh keeper.
Lodi – 7 – a consistent full-back, such a shame he will likely not return to Forest, but played well against Palace.
Toffolo – 7 – a second-half replacement for Lodi, Toffolo was steady, and worked well with the formation – decent as always, Forest in safe hands with him as full-back.
Niakhate – 7 – another decent showing from the Senegalese defender, so great to see him improving as the games go by.
Boly – 7 – a naturally consistent centre-back, imposing, always plays well – a good showing from him also.
Worrall – 8.5 – my Man of the Match today, as I mentioned, just superb – did exactly what was needed, when needed – he's come so far.
Aurier – 7.5 – always first to a header, and sets a great standard for collective mentality, great on and off the pitch.
Yates – 7 – bar the odd foul, Yates got himself involved as he always does, and was a nuisance for the Palace midfielders to deal with.
Mangala – 7.5 – once again showcasing his physical dominance in the midfield, and ability to start counter-attacks, arguably one of the most influential players for Forest for these last six fixtures.
Gibbs-White – 7.5 – despite the Trivela assist, which was excellent, Morgan looked a little bit tired, as you'd expect – still played a good game, a joy to watch.
Johnson – 7 – got into some good positions, and put in the odd cross using his pace to speed past the Palace defenders, a key component as always.
Awoniyi – 8.5 – another brilliant performance from the Nigerian forward, just excellent – he's Premier League proven now, and the only way is up – what an impact he's had since his return from injury.
*Other substitutes not featured due to lack of gametime*
End of Season Thoughts:
In the end one of the most amazing seasons I have ever witnessed, in regard to just how big of a challenge it was, and how this team overcame it – they stared into the face of adversity, and charged right at it, nothing to lose and everything to gain.
The idea of achieving a 16th place finish just over a month and a half ago was the dream, 17th you'd take even if it meant a last minute winner at Selhurst Park on the last day of the season – but this team, through all of the doubt, fought so hard, and deserved everything they got. By no means perfect, and there has been some real lows, but the way of judging a side by its quality and desire to stay in the league is by looking at how many times they got knocked down, and destroyed, but got back up and persisted, didn't complain, and focused on the next job. Cooper and his staff have worked miracles over the last 18 months, and respect is the least we can give them – the way they've cultivated a positive collective mentality after the late losses, and bad runs of form, is so commendable. Cooper calls it "Logic," we'd call it magic.
Another note on Cooper, as mentioned in previous articles, he's not a man without fault – and he knows that. Not only does Cooper know his faults, he acts on them. Yes, there have been bad takes, but many factors go into making the decisions he makes week in week out, many of which us as fans are not accustomed to understanding. He's a young coach, one with a bright future, and without a doubt leading Nottingham Forest – the most influential manager the club has had since Brian Clough, given the proportion of the job, and the many barriers he and his side had to traverse this last year and a bit.
Everyone says "he gets it," and while perhaps viewed as a bit of a cliched term by those not understanding fully of Forest's journey, Cooper is one of them, he's not just a manager, he loves the club. Forest have yearned for this for so many years, and now they have it.
The Goodbyes
With Premier League status now maintained, there is the unfortunate side – for the most part – of this, the goodbyes fans have to make. Navas, Ayew, Lodi, Henderson, Colback, Taylor, Lingard and Cafu. Loan endings & Contracts expiring the reasons for this, but the number of players leaving from sales/loans in the summer will be extensive, no doubt. We will have to wait for more on that.
Realistically, I can only see Dean Henderson being retained from the list mentioned above – Renan Lodi coming back is unlikely, reasons being the time away from family, but not impossible, i'd love for him to stay, a fantastic player, crucial player for the Reds.
Lingard faces regular, and not necessarily unwarranted criticism for his lack of on-field performances when given the opportunity, but despite this, his impact in keeping the dressing room motivated during the tough times is astounding, and I would argue that his contribution to this and Forest as a brand has been worth much of the money paid. His personal circumstances and fitness issues have made it a difficult season for Jesse, and I wish him all the best in what is next – a lovely person, who is going through a lot, hard to dislike him really.
Losing Colback hurts a little bit too: a model professional with five years and three spells at the City Ground – he's seen it all with this club, the lowest of the low, the highest of the high. Cooper is probably the only manager to fully understand Jack's quality and contribution to this club, and Jack repaid that by being one of the star players in Forest's promotion push – his efforts and hardwork still felt now, some memorable moments, especially THAT goal against West Brom, phenomenal. A shame to see him go, but a thank you for everything, a club legend in recent times.
Goodbyes are never easy, but now is time for a new future, a Premier League Nottingham Forest, and hopefully for a long time.
What now, then?
Firstly, a nice break for all associated with Nottingham Forest, from the first-team players and staff, to all those working in and around the club to keep it functioning. Forest's media team, also absolutely excellent, some real quality content year round.
Then a pre-season campaign, wherever it may be, and an opportunity to properly introduce new signings and build some momentum and chemistry before another Premier League season, something of which with the constricted calendar last season, Forest didn't have the opportunity to benefit from.
A time for reflection, and enjoy time with family, those players deserve it – they should be so proud. It is a real privilege to be sitting writing about my team being in the Premier League, still. Even with all the stress throughout the year, I wouldn't change it for anything, every single moment: worth it.
Now lastly, from me, a huge thank you for your continuous support of my work, and ambitions. Certainly not perfect, far from it, but your advice and kind-words are helping to guide me on the right path, one of which I hope to one day make into a career. Secondly, a thank you to Nottingham Sport not only for giving me the opportunity of writing for them, but asking me to be head Correspondent for Nottingham Forest related content – for that, i'm eternally grateful.
That's all for match reviews, this one being the Crystal Palace vs Nottingham Forest fixture, but do stay around for recruitment analysis and player features throughout the off-season.
Take care, and see you all soon!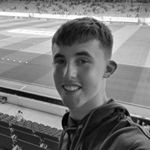 *Article provided by Jamie Martin (Head Nottingham Forest Correspondent).
*Main image @NFFC Nottingham Forest signing off the season in front of their supporters.