The long-awaited return to the Football League has matched the high expectations that preceded it, with County sat top after eight games. The visit of lowly Forest Green Rovers to Meadow Lane seemingly posed little threat to Luke Williams' confident outfit.
Yet, the afternoon proved to uncover weaknesses which have persisted throughout the start of the season, despite County collecting all three points. Namely, lessons will no doubt be taken after the Magpies shipped three goals against a side that had amassed only six in their previous eight.
Starting characteristically strong, County took the lead through Crowley inside the first twenty after a corner found its way through to McGoldrick, who set it back for Jones to whip a deep cross into the area which flew in off the post.
It was McGoldrick again linking up play just short of the fortieth with some neat interplay down the left wing before a wicked delivery found Langstaff who notched his fifth of the campaign in the league.
Half time and the Magpies seemed set for a comfortable day out at home, but their free-scoring front line has been coupled with a leakier defence than their counterparts towards the summit of League Two.
Despite having conceded more than one on only two prior occasions in the league, on the disastrous opening day and in the victory against Grimsby, County had conspired to concede in six of their eight leading up to the visit of Forest Green.
The beneficiary of this leakiness was Troy Deeney, whose second-half hattrick took County to a total of fourteen goals conceded thus far – second-bottom Tranmere have shipped but one more!
The former Watford marksman thrived with his back to goal, shielding off pressure from multiple defenders before swivelling to fire low into the net for his first on fifty-six minutes.
County succumbed to another ball into the area just five minutes later, with Deeney finding the net once more in somewhat innocuous fashion, returning a ball into the area from a corner which looped and bounced before finding the net, thanks to an air shot which stuttered Stone between the sticks, who was therefore unable to make the save.
Pegged back, County had to go again from level. After the hour mark, they did. Patient build-up down the right saw Crowley slide a ball into the box for Adebayo-Rowling, whose low cross was pushed out into a dangerous area where Bostock slotted home a simple finish.
Moments later, County were facing yet another aerial bombardment. This time the defence was robust, clearing their lines three or four times before beginning a counter of their own. A well-worked, quick move down the right ended with Crowley and McGoldrick bearing down on goal, the former slotted a ball through for the latter who restored County's two-goal lead as quickly as it was ripped away.
Ten minutes later and with ten to play, a neat ball round the corner and a rash challenge afforded the visitors another lifeline which Troy Deeney snatched with both hands, firing his penalty into the roof of the net with a typical disregard for finesse.
Their leaky defence set up some nervous closing stages for County on a day which ought to have been more comfortable than it transpired to be but nonetheless, ended with another three points, taking the tally to twenty and opening a two-point lead at the top. While there is plenty to be cheerful about, it won't be missed by the coaching staff and supporters alike that their league-leaders have a concerning tendency to concede goals at rates similar to which they are scored.
Hard to be too dreary with Notts in their best league position in recent memory and even on a bright day in the twilight of Troy Deeney's impressive career, the Magpies managed to simply out-score their opponents, on many occasions taking their goals very well at that.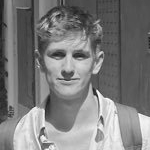 *Article provided by James Scott (Notts County Correspondent).
*Main image @Official_NCFC Macaulay Langstaff in action against Forest Green Rovers.