Murillo & Boly could be the perfect partnership – but Forest can't rely on them too much.
With Nottingham Forest falling to a poor 3-0 defeat to Liverpool at Anfield on Sunday, the need for positives is in major demand; Forest's centre-back partnership of Murillo & Boly does provide some hope though, and the two could make the "perfect/ideal" partnership for the Reds going forward.
Why is Murillo a prospect? What can we learn from his performances?
Although some football fans look at results and may argue that Forest's form would suggest anything other than a "hopeful" defence, credit must be given to Forest's central defenders despite recent losses. Since being introduced to the side, Murillo has shown many glimpses of potential, and quality, while also showcasing the need for more understanding of the league in some aspects, and a leader next to him. The young Brazilian quite evidently has a "forward thinking" attitude toward his football, most notably shining in the draw at Selhurst Park, with numerous efforts in other games also. Furthermore, crucial tackles he makes in dangerous positions has shown that he has the quality to be in the first-team every week – a player who knows his timings, and reads the game well, but of course, he is not the "finished article", yet.
Despite the positives mentioned, and rightfully mentioned, because Murillo does deserve much praise, his attacking-mind can sometimes be his undoing; while it is good to get the ball forward, and encourage a more attacking mindset, it is important to time this correctly, and minimise mistakes. On Sunday at Anfield, while it seemed exciting to see the imposing defender dance around Liverpool's stars, in doing too much he left a huge gap for the counter, and was at fault by gifting Liverpool a second with this mistake. He is still new to the league, and young, mistakes can be expected, but in the Premier League, a mistake will more than likely lead to a dangerous breakthrough, especially when a gap is left in the defence/midfield. It is to be expected occasionally, but by understanding league more – I'm alluding to the importance of understanding if and when to make such moves – sometimes playing the safer option, albeit not as exhilarating to watch, is best for the team. However, on the other hand, it is worth questioning whether Forest's ball retention is good enough to build up in a slower manner, rather than a quick counter attack.
Clearly a player with potential, but enough quality to make his way into this team, but still not perfect; which, in fairness, isn't/shouldn't really expected of a player who recently moved across the world to sign for a new club, and change his whole way of life!
Why is Willy Boly more than just "another centre-back" for Forest?
Boly on the other hand is an individual with much experience; spells at Porto & Wolves allowed him to gain top-level experience before joining Forest last year. Signing in a deal worth up to £4m, fans were unsure what to expect – but amongst all the big monies spent, the 32-year old Ivory Coast international has proved to be arguably Forest's most consistent player so far this season. He's rarely stepped a foot wrong. That's what makes him such an important part of this Steve Cooper side – but his importance comes at a cost; when he's not present, not only does his fellow defensive colleagues struggle, but the team does as a whole. Forest cannot replace him as of current, in my view.
His presence back improves the collective performance – I would say that, as of current, there are three defenders who are "core defenders," for which Forest shouldn't start a game without, fitness permitting, of course. Those I'd consider the "core" defenders are: Felipe, Boly & Niakhate. Murillo, Worrall, Omobamidele, Worrall, McKenna, maybe even Aurier, are all options to play alongside them – there must be a pairing of at least one of these core defenders alongside the other central options. The leadership skills & experience the three core options offer is the key to a cohesive, successful, Forest back-line.
Boly might be the most underrated signing Forest have made in the last decade or so, at a price under £4m so far, it is a major Wolves loss, and a major Forest gain – he's been superb, and is a defender that, if kept fit, would be the first name on the team sheet every week, for me.
So what makes/will make Boly & Murillo's partnership special?
The blend of in-experience & experience would possibly worry some without the necessary context, but I would argue that actually, despite the assumption football fans would often make, in this case will complement each other very well. In one instance, a "master" at his trade, Boly, and his new apprentice, Murillo, who arrives with not only promise, but a good level of already-instilled defensive Acumen, good enough to be in the Premier League already. Murillo is almost a sponge, not in regard to his stature -quite the opposite – but more so his ability to learn from Boly amongst other teammates, and become an even better player; another reference to Boly's collective effect on performance within the team.
This partnership also blends together a more defensive outlook with a more outlook; previously alluding to Murillo's forward thinking attitude, the two approaches can compliment each other well. Boly better for "playing out of the back [line]", and Murillo, while not unable to do the same, in fact he does it fairly well, much preferring to 'drive' the ball further into opposition areas, and make a pass out wide, or attempt a long-ball over the top — if fully fit, Forest can use their paces attacking options to get the most out of this form of distribution. Both have proved what their forms of distribution can offer, but I feel that as a team, as I mentioned early, overall ball retention must improve to really make the most of Boly & Murillo's passing.
Willy Boly's "complete" character mixed with Murillo's potential offers a major glimpse of hope for Forest – this Centre-back partnership is already showing competence, and is in good form despite Murillo's mistake. Every defender paired with Boly, or one of the "Core defenders" listed previously, knows they can rely on them – improving confidence, which breeds better performances. Of course it's not as simple as that statement, but it is a part of improving in the defence. Boly as a right-sided defender, and Murillo as his left-sided partner, is a pairing I'd like to keep at the moment.
Reliability – the big concern:
For all the listed positives listed about the pairing, there of course comes the caveat/caveat's – Boly's fitness issues may not have been a concern this season, but last season, they kept him out for approximately 85 days, around 13 games, with numerous knocks occurring in between – around a third of his season lost due to injury. Thankfully, Felipe was available to fill in for him, and played a crucial role in Forest's survival, with Boly returning later into the campaign. Now however, Boly is without that right-sided replacement ready to fill his position – Niakhate is available, but his own previous availability problems instils some nerves for Forest fans as to how long he can keep fit in Boly's absence.
I can't name many concerns regarding other defensive options relating to fitness, but the "core" group of defenders is injury prone – perhaps the need for more depth in the position, maybe with another leader, is needed to match the intake of younger options in the position, and also potential departures in the coming transfer windows.
Boly & Murillo complement each other well, and are a good couple of players to have in between the full-backs. I feel Forest play better with a back four, and that partnership, but the need for better back-up options that are reliable, and perhaps more experienced, should be a priority for the next transfer window/s — of course alongside another striking option, but that is another article altogether.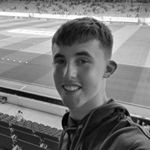 *Article provided by Jamie Martin (Head Nottingham Forest Correspondent).
*Main image @NFFC both Murillo and Boly have been superb signings for Forest.