Ibrahim Sangaré will grow to be a star for Nottingham Forest; but time is needed, still.
A club record transfer of £30m lead to the signing of much anticipated, and highly rated midfielder, Ibrahim Sangare, for whom Nottingham Forest had spent the last 18 months chasing his signature, eventually getting their man on a nervy Deadline Day deal, which depended on many factors.
Why did Nottingham Forest want Sangaré so badly?
It's no secret that Nottingham Forest were desperately attempting to secure the signing of PSV's elite number six; 18 months of pursuit, followed up by a summer ridden with rumours, setbacks, and links – eventually, the tide would turn in Forest's favour, but for the majority of this time, the dealings to make this signing happen were mostly unknown, bar the occasional, usually speculative, update.
Nottingham Forest's need to improve the midfield was clear – Colback departing, Freuler unable to really adapt to the league, Shelvey with disciplinary issues which lead to him fading out of the picture at the club. That sounds like a random midfield group, but that trio started against West Ham last season – with much respect to them, in the Premier League, a midfield overhaul was necessary. Mangala's return from injury, Yates' comeback, and Danilo's arrival, did improve the midfield in many respects, but additions were still necessary. A 'traditional number six' was a position heralded as a 'necessity' signing for the Reds should they stay in the league, and after survival, Forest's recruitment began a ruthless process of attempting to sign the acclaimed 25-year old Ivorian midfielder, Ibrahim Sangaré – a player who would "revolutionise" the Reds' midfield.
The reason that Forest were so obsessed with signing Sangaré was his superiority in Midfield, as he showcased at PSV. In 2022, he signed a new five-year contract until 2027, following success with the Eindhoven side; winning the KNVB Cup most notably, alongside top performances in the Champions League. In fact, his last game for the club was a 5-1 victory over Rangers in the Champions League.
His ability to thread an elegant through ball – similar to what Forest fans saw with his ball to Gibbs-White for three equaliser – is something PSV fans mention is a major strong point of Sangaré's.
Nottingham Forest wanted/want a ball-winning midfielder, comfortable on the ball, with a great vision – overall an intelligent footballer; the typical "modern midfielder," if you will.
Last season, as statistics show on FBref, a football statistics website, Sangaré had 194 Progressive passes for PSV last season in the Eredivisie, averaging to around 6.7 progressive passes per game – the second highest in his team after Joey Veerman, who typically players "higher up" in the Midfield. Alongside this, Sangaré had 32 successive carries in that same season – 22/23- roughly 1.1 per game. Not bad for a "Defensive" midfielder. While I feel that a player should be judged/analysed based on more than just numbers in a spreadsheet, the numbers alone give you a good view of the kind of player PSV had, and Nottingham Forest now have; a physical ball-carrier, a visionary in the Midfield, someone who can do a bit of everything.
What do others who've played/coached Sangaré say about him?
An article with The Athletic, written by Nick Miller, a superb football journalist, discussed the numerous influential figures in European football who hold Ibrahim in incredibly high regard.
Van Nistelrooy said that it is not a case of "if" Sangaré will adapt to the English game, but a case of "when" – and not only "when", but when he reaches the "top of English Football." Rik Elfrink told Miller that the Premier League was a "league he [Sangaré] is made for." Alain Casanova, Sangaré's former manager & coach at Toulouse, told The Athletic that he is "one of the best" midfielders he's coached, even citing that he [Casanova] believed that the Erdivisie was "too easy for him," a league in which the Ivorian would consistently feature for 90 minutes, 2,303 minutes to be exact across 22/23 alone.
Probably the most fond was his former Toulouse teammate, and former Forest midfielder, now of Notts County, John Bostock. In an interview with Miller, Bostock commented on his attributes:
"When I think of Ibra [Sangaré], I think of that one move he does, because it was so hard to play against. He would receive the ball, and it looks like he would control it in one direction but then he would often move in a direction you'd least expect.
 "Forest have got themselves a gem there."
Indeed he spoke fondly of Sangaré, but also commented on his, perhaps, 'timid' attributes – describing him as a bit of an "introvert", but by no means unfriendly, praised for his conduct on the pitch after a mistake, and also on his departure from PSV. A bit of a "joker" in the dressing room, also. A good teammate to have, on a personal level, it would seem.
Forest haven't seen the best of Sangaré yet; when will they?
I don't feel there is a set answer to this question, really. Sangaré will, and is, adjusting at his own pace, one I'd say has taken tremendous steps particularly in the last three fixtures, with his most recent appearance being his most improved – showcasing heavy glimpses of a more confident midfielder we all seem to know. Much of Ibrahim Sangaré's qualities are yet to be truly discovered by Forest fans, the Highlights reels on YouTube don't really do him [Sangaré] much justice, I feel.
One reason that Forest fans may not see this quite just yet is for one reason I believe hindered the early performances of Taiwo Awoniyi & Brennan Johnson, most notably, in the earlier area of last season: Confidence. When Taiwo [Awoniyi] came back from injury, he gained the confidence that he desperately needed, now nobody would even debate whether he's the club's striker – it's a fact. Brennan Johnson struggled early on, and after a Penalty miss at Wolves, a turning point was forged; Johnson would be Forest's outlet with Awoniyi and other striking options not present/performing, and ultimately, in time, he gained confidence and bagged crucial goals for Forest, ones that, statistically speaking, kept Forest in the league. Seven points secured by Brennan Johnson goals alone; Everton (draw), Leeds (win), Leicester (win). Confidence, the key ingredient, I'd say.
Now, Sangaré will find his 'turning point', but uniquely in his case, the expectation is far higher – a UCL standard midfielder, joining the Premier League with a club possessing major ambitions, but currently inconsistent, but by no means shocking results. The opportunity to shine in the midfield is certainly there, and Forest's midfield has not been short of praise in recent fixtures, but Sangaré still has to 'find his feet', learn more about the pace of the English game, and adapt; something he did when leaving the Ivory Coast for a new life in France in 2016 – a huge jump for the then 17/18-year old. If anything was daunting, despite the demands of the Premier League, I'd argue that moving 3,745 miles as a young adult, to a new Club, is more daunting than any move he'll ever make – this is for sure a challenge, a new start with Nottingham Forest, but I'm under no illusion that he'll thrive, and prove why he's the perfect man for Forest's midfield.
During his best performances, Aston Villa (h) & West Ham (a), we saw some similarities, and some difference. My observation saw a slightly more nervous Sangaré against West Ham when in possession – seemed to struggle, at times, with the high Aston Villa press, but overall strong in recovery and lots of ideas, just sometimes slightly wrong execution, but overall a decent performance. Against West Ham though, the press from Moyes' side wasn't quite as ruthless, but by no means not present; Sangaré evaded the press elegantly on many occasion, and his through balls were present – the vision was there, execution far improved from the last fixture, and again, I'd attribute this to confidence – Sangaré just looked more present in the fixture, and craved possession more – he had a good performance, his best yet for Forest. 5 ball recoveries, 4 clearances, 86.96% pass completion, almost 1 assist for the equaliser, for those concerned statistically on a couple of pointers.
Forest will see the best of Ibrahim Sangaré, in time. I don't think it'll be very long before they see it. His growth in confidence & quality game by game is certainly visible, at least to me, but time is definitely still needed. His heroics at PSV he will for sure hope to replicate at Forest, and again, that will come in time. All the ingredients for success are present, I feel, he just needs the backing, and confidence to succeed.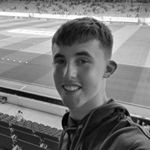 *Article provided by Jamie Martin (Head Nottingham Forest Correspondent).
*Main image @NFFC the Reds record signing is slowly settling into a solid Forest midfield.