Felipe: What happens next for once heroic Defender, after length spell on the sidelines
Since signing from Atletico Madrid in the Winter transfer window of last, Felipe has been/was nothing short of a phenomenon for Nottingham Forest, arguably being one of the greatest defenders to grace the City Ground pitch since Des Walker — however, he's not featured since last season, so what is the future of the once Forest hero?
Why is/was Felipe so special to Forest?
16 games played, 1,148 minutes of game time – around 88 minutes per game – of which Forest fans can fairly easily say, or at least from my perspective, that Felipe's positioning, strength, and leadership were on another level to any player in that Forest side. Even with weaker personnel beside him on many occasion, in regard to quality available in this current squad, Felipe emulated the defender that was facing Champions League opponents just months/seasons before – his experience & calmness irradiating, improving collective performance.
It took eleven games for Felipe to see his first win in a Forest shirt, and while that sounds bad, you can by no means make a judgment on the quality of his defending simply by looking at results. His debut came after a double hamstring injury nightmare at Craven Cottage in February of that season, pairing with Joe Worrall, and even with a 2-0 loss, Forest fans got a glimpse of the quality that Felipe possessed. Results would eventually pickup, one of Felipe's best performances, if not the best, was against Manchester City, where his side managed to salvage a 1-1 draw at The City Ground – fans started to believe again, and believe they did; eventually, just 2.5 months later, securing Premier League survival after a win against Arsenal. Another game Felipe shone in, but was later forced off due to injury – his last game, to date, in a Forest shirt.
What has happened to Felipe since that Arsenal game?
After coming off, alongside Brazilian counterpart Danilo – both with injuries – Felipe would fade into a sort of mysterious period on the sidelines. Many hoped that with the end of the season just a week away, he would have time to rest, and recover ready for the next campaign – but Forest fans are still waiting, but more information as to what is really wrong with Felipe is now available.
It was revealed by Steve Cooper, Head Coach at Nottingham Forest, that the Brazilian Centre back made "sacrifices" to play for Forest last season, and that he hadn't frequently trained to stop the aggravation of his injury, which is knee related. 
Felipe has since trained with the first team on many occasion, probably in a similar programme to the one he trained with last year, but is yet to feature in a game of any sort. Will he return?
Where/what is Felipe's future?
A question that is being thrown around quite a lot, but right now, there is no definitive answer. Some believe that Felipe will make a return to the squad, and return from injury in the coming months, while some reports suggest that he could move on, permanently, in the Winter Window.
In Piraeus, the Greek shipping port city, home to Olymipacos, owned by also-Nottingham Forest owner, Evangelos Marinakis, the name Felipe has been very popular, as of late. The city's  Κόκκινου Πρωταθλητή publication – which translates to "Red Champion" publication – named Felipe as "high on the list" of defensive targets for Mr Marinakis' Greek club. Reports say that the Greek Super League club could make a move in the Winter, when the Defender has less than six months left on his contract – which expires in June 2024 –  but no further information has been reported to suggest that A) Felipe wants the move & B) Forest are looking to offload the Centre-back. Merely paper talk, at this stage, it seems.
While having been a stupendous character in the Forest dressing room, and showcasing his excellence, injury related issues now seem to be a major concern for the Brazilian. With a wage of approximately £80,000 – as cited by Capology – Felipe is one of the highest earners at the club, and given the lack of game time he is available for, none this season so far, it would make sense from a financial standpoint at least, for Forest to perhaps look at offloading the Defender. Another reason Forest may look to sell him is that some money could be made, and put towards the signing of Fluminese defender, Nino, who is reportedly in "advanced stages" of a move to Trentside, with Forest, according to IG Esporte, looking to pay the €7m (£6.12m) release clause for the Brazilian Copa Libertadores winning captain. By adding Nino to the back line, it could further limit Felipe's chances of a return to the first team – if Forest did choose to sell [Felipe] also, it opens up space in the 25-man squad registration in January.
In my view, while unfortunate to lose such a spectacular defender in Felipe, his proneness to injury, mixed with financial related reasons, would convince me that despite his achievements with the Reds, a move in January I likely wouldn't oppose. Of course, if the injury issues aren't so serious, and he recovers well, Forest could utilise him during AFCON with the absence of senior Centre-backs, Willy Boly & Moussa Niakhaté – however, unfortunately, I cannot see such issues being resolved, and lasting. Superb when Forest needed him, and in my fourteen years of watching Forest, the best Defender I've seen at the club, but I feel that should the factors mentioned still be an issue come Christmas, a move in January may benefit all sides.
Forest have strengthened significantly in the defensive areas, particularly with Centre-backs, and with the potential addition of Nino to that area, I feel that perhaps Forest had been preparing for Felipe's departure – but only time will tell. It's worth keeping eyes on the January window.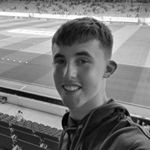 *Article provided by Jamie Martin (Head Nottingham Forest Correspondent).
*Main image @NFFC Felipe was integral last season in Forest staying up.