We have teamed up with the Magpie Circle podcast to bring you live weekly interviews with ex-Notts County players and legends courtesy of the clubs former-Director Paul Mace and his son Harry who every Thursday will bring you a new video live streamed via their YouTube channel.
With former Meadow Lane legends Lee Hughes, Neal Bishop, Mark Draper, Les Bradd and many more all interviewed in hour or more long slots, the Magpie Circle which goes out to 10,000 viewers across Facebook, YouTube, Spotify and iTunes is the premium podcast for Notts County fans.
We are delighted at Nottingham Sport to have been asked by Paul to work alongside the Magpie Circle and bring to you exclusive videos each week so take a look at the most recent editions below and feel free to click on the links to watch more.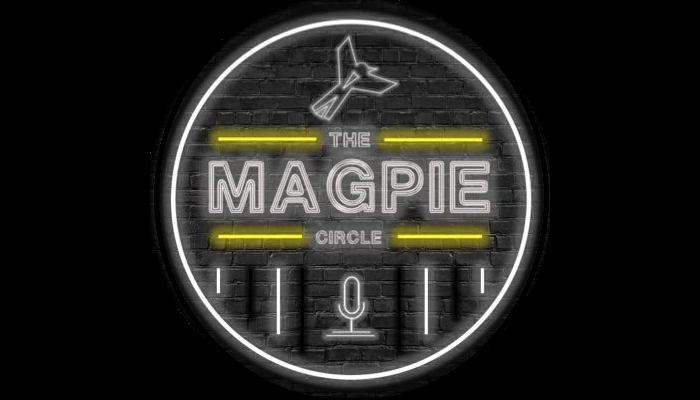 Thursday 12th August 2021
Friday 30th July 2021
Thursday 29th July 2021
Thursday 8th July 2021
Friday 14th May 2021
Friday 30th April 2021
Raddy Avramovic & Trevor Christie – 1981 Division Two Promotion 40th Anniversary (The Magpie Circle) part 2
Thursday 29th April 2021
Raddy Avramovic & Trevor Christie – 1981 Division Two Promotion 40th Anniversary (The Magpie Circle) part 1
Thursday 23rd April 2021
Thursday 15th April 2021
Thursday 8th April 2021
Thursday 1st April 2021
Thursday 26th March 2021
Thursday 18th March 2021
Thursday 4th March 2021
Thursday 25th February 2021
Ian Baraclough – Meadow Lane To Windsor Park
Thursday 18th February 2021
Thursday 11th February 2021
Friday 5th February 2021

Thursday 4th February

Thursday 28th January 2021
Thursday 21st January 2021
Friday 15th January 2021
Thursday 14th January 2021
Thursday 7th January 2021
For more podcasts take a look at our videos from 2020 here