Not since Viv Anderson have I felt Nottingham Forest have had a right back that I thought could genuinely go all the way.
An attacking marauding athlete of genuine pace back in his day. Defensively astute 'our Viv' liked nothing more than a tackle himself, but it was when he was galloping forwards down the wing, leggy and bouncy in his stride often skipping over opposition left backs each diving in at him with two footed tackles of their own (in an era when it was ok to do so), almost race horse like when he was at his best taking on Europe's elite.
These days Matty Cash offers similar 'attacking availability' for the reds. Yes we've had better defenders in the past, but even the solid and dependable Brian Laws was shortly ousted by a young athletic forward thinking Gary Charles. There's a lot to be said about "defence being the best form of attack."
Ok Gary Charles never did quite fulfill his potential in that department but ever-since he (and Laws) left following that first 92/93 relegation season in the Premier League the right back berth has been filled by pretty average players for Forest at best.
Des Lyttle was certainly no world beater nor Alf Inge-Haaland before Louis-Jean replaced them and did 'OK', in fairness Chris Gunter was one of the better ones but we've had plenty of dross too. Nicky Eaden, John Curtis, Brendan Maloney, John Thompson the worst I saw was actually Moreno Mannini. 37 at the time the former Serie A winner and Italian international was too old, too light, too frail for old fashioned English First Division football. Whatever did happen to that Manager David Platt?
My personal favourite of the recent era Eric Lichaj was at best alright, only likened so much for his good morals and American honesty, that celebration against Burton and those two goals against Arsenal, more than for his football ability in general.
And although I was sad to see Eric (and his dog) leave in 2018, I have since came to the terms that the club made the right decision.
It was Martin O'Neill (yes really) who we can thank for turning promising Slough born midfielder Matthew Cash into a right back. Having fallen out of playoff contention in the latter stages of last season with four successive defeats O'Neill switched from four across the back to three for a meaningless mid-table game against Middlesbrough which Forest would win 3-0. That day O'Neill who'd been previously playing Cash in midfield asked the youngster to 'do a job' at wing back whilst Sam Bryam sat out. The rest I suppose is history.
Sabri Lamouchi started Cash first game of the season against West Bromwich Albion, not as a wing back but as a traditional right back in a four man defence. Forest lost but Cash scored and despite the odd murmur about his defensive frailties fans began to warm to him as a right back, although still not for everyone.
The first match I attended this season was away at Stoke and you would still hear 'rubbish Cash' from the odd disgruntled fan in the crowd. A mate of mine never rated him as a midfielder saying 'he runs around a lot but has no end product' when he did bring goals to his game he then reverted to the opinion that his 'positional play is poor'. Forest won that game at Stoke and went top of the league for one night only. Ever since Cash has been key.
Often topping the stat charts of whoscored.com and for a couple of months not a week went by when he didn't make the EFL seven day XI. A standing joke for Forest fans was to question an error in selection when he somehow didn't make the cut. Questions on Cash defensively still often cropped up. I for one blamed him for the two goals conceded in the home defeat against Hull. But that night he was up against Kamil Grosicki and in Jaden Bowen Hull had arguably two of the best wingers in the league.
These days however I look beyond what Cash gives defensively to Forest's structure. I understand that for example Trent Alexander-Arnold is not the best defender in the world when someone is running at him, but take Trent out of the Liverpool team and you lose half the ammunition for a lot of their Premier League goals. Take Cash out of Forest and you lose a dynamic forward option from right back, an overlap for Joe Lolley to use or not use when he decides to cut in and shoot left footed.
And then there's Milan.
I don't remember the last time, if ever a Nottingham Forest footballer has been directly linked with AC Milan. For a team of Milan's extraordinary stature to be looking at our make shift right back with rumours of £15m plus it must tell you something, that this kid is certainly doing alright.
The likes of Everton and West Ham have also been linked with interest in the 22 year old which is certainly set to continue in the summer. In fact the only way I believe the Reds will keep Cash is by gaining promotion themselves this season. Otherwise they'll be a queue of clubs interested with the financial clout offered no doubt too hard for the club to turn down if it still lies within the Championship corridors.
What I like about Cash however is that regardless of interest, regardless of unrest, he still goes about his business each week and works his absolute socks off in a professional manor to get the best result for the team.
Never has he once complained about playing out of position, instead he's made the position his own. A real character and a real pro, a real reason why guided under Sabri Forest are where they are today.
Let's hope Forest do get up this season and let's hope the club keeps their Cash in the bank. And if one day Milan do come knocking again it might be double the money for our prized young asset.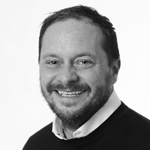 *Article provided by Daniel Peacock (Editor).
*Main image @TheAthletic Matty Cash has offered dynamism for Forest from right back this season.