Eyes opened wide when Nottingham Forest signed Atalanta's veteran Swiss international midfielder Remo Freuler in September, a star player in Italy's Serie A, nearing fifty caps and with plenty of Champions League experience.
It wasn't the easiest of starts for a footballer who initially struggled to get to grips with the pace of the Premier League, but after a home debut defeat against Spurs which followed a forgetful ninety minutes of misery at Manchester City, and three more successive defeats as Forest lost to Bournemouth (without Freuler) and Fulham and Leicester (with him), ever since, he's managed to find his feet, and with it, so too have Nottingham Forest.
The Swiss international has featured in all of Forest's games in the Premier League since Steve Cooper was given a morale boosting new contract after defeat at Leicester, arguably the turning point of the campaign for the Reds so far, but Freuler has harboured a different role from what he is used to playing, both for his previous club Atalanta and Switzerland where he also shone in the World Cup. The Forest Head Coach made the switch from a 3-4-1-2 to a 4-3-1-2 for the home draw to Aston Villa, playing Freuler at the heart of a three-man midfield, where he's been ever since.
Freuler's current position is set up to anchor the Reds defence, sitting deep as a passing option for the backline. He would receive the ball deep inside his own half and attempt to play simple passes out to the advancing fullbacks or midfielders. Using SofaScore heatmaps, Freuler is seen almost covering the entire pitch but is more predominantly situated in his own half, allowing him to pick up the ball and dictate play. Comparing this to his heatmap for Switzerland at the World Cup, it can be seen that the midfielder typically plays on the right side, advancing a lot more up the pitch than he does for Forest, which allows for more freedom in his own attacking play. It is clear to see that Cooper identified Freuler's smart football brain along with his experience and determined he would be able to anchor the Reds defence due to his passing range and how savvy he is with his own defensive play, but this is not his best role despite how good he is at it.
In the Premier League, Freuler averages 1.2 interceptions and 1.9 tackles per game, slightly different from his World Cup campaign. He averaged 0.8 interceptions and 2.0 tackles per game on the international stage, suggesting that maybe he has a little more defensive freedom for his country, or that he is surrounded by players like Granit Xhaka and Djibril Sow and he is not relied on so heavily defensively.
When Freuler has started in the Premier League, Forest have gained 16 points from 13 games, which is 1.23 points per game. Comparing this to when he has not started, Forest have only gained four points from six games, 0.67 points per game (Via @Reggie8jb on Twitter). These statistics show that though Freuler may not be the only reason, Forest are statistically twice as good at picking up points with Remo in the starting lineup, compared to when he has not started.
The majority of the time Freuler has featured for Nottingham Forest in the Premier League, he has covered the most distance of any other Forest player, averaging around 11km per game. (Via @NottmForestData on Twitter). This proves the midfielder's ability to read the game, possibly making adjustments in his positioning often to make himself a passing option, or running back to support the defence on counter-attacks.
Against Leicester, I think we got as close to seeing the real Remo Freuler as we have yet. He won three ground duels, made three tackles and one interception, as well as providing 27 passes with a 79% success rate. Freuler appeared in more advanced positions in this game, most notably crossing from the left which Yates headed wide and having an effort from the edge of the box sail over the crossbar. The Swiss international played the same role for Forest as usual, sitting deep in front of the back four, but the ability to break up play from Yates and Mangala allowed him to take more attacking risks, which eventually led to his more advanced positions in the game.
It is undoubtedly clear that Forest are a better side with a player like Freuler in the team. All top teams have a way to squeeze in a quality defensive midfielder who makes the necessary decisions and has a great passing range, and it is not a coincidence that Forest's form has picked up since Freuler's integration into the side. The question however stands, is Freuler overrated or underappreciated?
In my opinion it is more the latter as Freuler goes about his business but does so quietly, and if you focus on his game you can appreciate what he does. He isn't nicknamed 'the conductor' without reason, he controls the tempo of a match, picks the right passes and can read the game well with his defensive know-how. Freuler has been integral to Forest's steady climb this season, allowing for more creative freedom ahead of him and ensuring to sweep up in front of his defence. Sure he made a couple of mistakes against Leicester, but this comes from his development in the side and his desire to drive up the pitch as he does for Switzerland. Freuler is key to Nottingham Forest's survival hopes this season, but we are still yet to see the best of the Swiss international who promises so much more in the near future, maybe the addition of Danilo is what Remo needs to advance more from his defensive role and shine up the other end of the pitch. I have no doubts that we are still to see the best of the player in a Forest shirt, but what we've seen so far, is a glimpse of more high quality and functional workrate to come.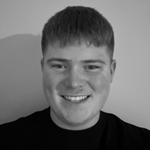 *Article provided by Billy Barsby (Nottingham Forest Correspondent).
*Main image @NFFC Remo Freuler has been exceptional of late in the Reds midfield.