This Saturday marks one of the biggest games for current National League leaders and title hopefuls Notts County, as they take on an impressive looking fourth placed Chesterfield at the Technique Stadium.
In an attempt to match the record for the longest unbeaten streak in the club's history, Notts County travel the not so far distance to North East Derbyshire in a fixture which is bound to demonstrate the quality the National League has to offer. Notts County and Chesterfield is always a game for the diary with the two sides being the closest thing they have to a local derby in this league, fans always come in large numbers to see the two play.
The two non-league giants have been battling it out in the fifth tier of English football since 'the Magpies' dropped down from the Football League in 2019, just one year after their upcoming opponents. In that time, they have faced head-to-head eight times in the league, Notts winning three, losing three and drawing the two most previous matchups. Since the drop to the National League, it has always been a close encounter with only one of the games having a two-goal margin and I'm sure many Notts fans remember the Elisha Sam wonder goal which brought one back in a 3-1 loss, the last time Notts visited 'the Spireites' in January last year.
Since that game, neither team has been able to snatch three points, twice facing each other, but with both of those games being held at Meadow Lane, it can be assumed Chesterfield come into this game with a slight advantage with their home crowd behind them. However, coming off the back of an FA Cup heartache after losing 4-0 to championship side West Bromwich Albion in midweek, Chesterfield could be lacking in confidence and fatigue which Notts can use against them.
The Magpies will be hoping to put their poor run to bed against Chesterfield, having not won a game against them since 2021. A win this weekend would massively help their hopes for the title, with second placed Wrexham still needing to play Chesterfield, the Spireites could still have a major say on where the title goes.
Earlier in the season, during an entertaining end-to-end reverse fixture at Meadow Lane, Chesterfield took a two-goal lead through Mandeville and Asante and were confidently into the driving seat of the match before Geordie superstar, Macaulay Langstaff pulled Notts back with a second half brace, only to nearly snatch a winner and the match-ball at the death, but his effort from inside the box was blocked by some superb last ditched defending. If at 2-0 down, you'd have offered the Notts fans a point at the time, they would've snatched it from your hand…but now they want, and expect all three.
Notts will be on the hunt to fix their current, minute, dip in form which has led them to 3 wins in the last 5 league games, drawing against Oldham and Boreham Wood whilst losing on penalties at home to Maidstone in the FA Trophy last time out. With Luke Williams recently signing a substantial contract extension, keeping the Head Coach and his staff here until 2027, he will be looking to pick up his first win in three and bounce back from the loss to Maidstone. Notts County currently sit on 62 points, just 3 points clear of chasing Wrexham who have two games in hand over the league leaders. Of those points, 31 came from their incredible away form which they hope to further add to against Chesterfield which includes 9 wins, 4 draws and 1 loss.
Chesterfield themselves come into this game on fine form with 4 wins of the previous 5 league fixtures and Paul Cook's men would hope to build on that momentum to overcome a high-flying opponent. Chesterfield currently sit in fourth place, on 49 points but have played four games less than the Magpies. A 13 point gap which Chesterfield hope to close this weekend with what could be their 11th home win of the season. Of their 49 points, 31 have come from home matches, with 10 wins, 0 draw and 2 losses. Those two losses came in quick succession for 'the Spireites' and since then, the Technique Stadium has become Chesterfield's fortress, not dropping points since the start of October last year.
There is no debate around Chesterfield's high-calibre of players all over the pitch and the quality each of them has, but if I were to highlight any from this season it would be full-back Jeff King. King is having a wonderful season and is currently Chesterfields top scorer in the league with 8 goals in 26 games whilst building quite a reputation for his free-kick ability and establishing himself as one of the best full-backs in the league. In my opinion, Notts are too complacent with the free-kicks they give away, especially in dangerous areas and this is where King will be able to take advantage. New signing Ryan Colclough is also a danger for Notts County with his take on ability, especially down the left-hand side with 109 dribbles so far this season, meaning either Nemane or Adebayo-Rowling will need to be careful and ensure they keep an eye on the tricky winger.
Despite Chesterfield's undoubted talents, Notts County do indeed come with their own threats and someone to watch for this weekend I believe will be Notts County's own full-back Adam Chicksen who will be head-to-head with Jeff King. Chicksen has scored only one less goal than King this season and after scoring in the recent FA Trophy game, I believe he will have his confidence back after a run of games without a goal. Chicksen is currently a first-choice left-back for 'the magpies' in his most clinical season of his illustrous career in football with 7 goals in the league this season. Chesterfield will also need to be more weary of the Notts County no.9 after he scored a brace against them earlier this season, Macaulay Langstaff hopes to add to his current astounding tally of 22 in league fixtures. Langstaff is currently one of the most clinical strikers Notts have had in years and with sights on the Golden Boot, will be hoping to add more to his tally this weekend.
There is most certainly no clear-cut favourite to this game with both teams performing at such a high standard, it's hard to see a clear winner. Notts will undoubtedly be on the back foot with a setback from the most recent league game ending in a draw, but beating Notts County is something only one team has managed to do and it'll be no easy task for Chesterfield to replicate that. Similarly, Chesterfield's home record is more than impressive and Notts will have a tough time breaking down their back line and playing their own game of football. This game really could go either way and is almost guaranteed to be a season defining game for each club, and maybe Wrexham too.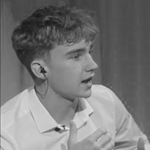 *Article provided by Matthew Dudley (Notts County Correspondent).
*Main image @ChesterfieldFC the Magpies travel to Chesterfield who have lost just twice at home this season.