Basford United 1-0 Morpeth Town (Northern Premier League) 25.01.20
Basford United made it four straight league wins with a hard thought 1-0 win over Morpeth Town. James Reid scored the only goal of the game with a stunning 31st minute free-kick. The visitors pilled on the pressure in the second half but were unable to find away past a resolute Basford back line.
There were two change to the Basford side that won 3-2 away to Stalybridge Celtic. Jack Thomas came into the starting line-up in place of Nat Watson and in a late change Brad Gascoigne was replaced by Lewis Carr.
The visitors were the quicker of the two sides to settle and were almost ahead on the 15-minute mark. A cross towards the back post was headed back across goal by Chris Reid and his header struck the before Basford were able to clear their lines. They then had a series of half chances but the hosts' defence withstood the pressure.
And after Ash Worsfold had a shot blocked on the edge of the box and the visitors had their turn at defending a corner Basford took the lead. Kane Richards was kicked down on the edge of the box and from the resulting free-kick James Reid curled the ball over the wall and into the back of the net.
Just before the break Callum Chettle saw an effort from the edge of the area go just wide of the post as Basford could not add to their tally before the half time whistle.
Like the first half it was the visitors who looked to force the issue at the start of the second half. After Wayne Phillips had gone close Liam Henderson headed straight at Kieran Preston in the Basford goal. The one was traffic continued as Basford struggled to get of their own half. Preston was then forced into a great save at the back post to deny Chris Reid's headed effort at the back post.  When Basford did get out a free-kick from Matt Thornhill was poked just wide of the post from Worsfold.
Morpeth were then left wondering how they weren't level. Several players had efforts at goal, one of which came back off the post before being gathered by Preston. For the remainder of the game it was back to the walls for Basford but the defence stood strong to earn all three points.
Basford United: Preston, Roma, Wilson, Thornhill, Gascoigne, Galinski, Richards (James 79), Chettle, Worsfold, Thomas, Reid (Keane 73).
Morpeth Town: Lowson, Forster, Reid, Noble, Hutchinson, Turner, Taylor, Hodgson, Henderson, Finnigan (Foalle 76), Phillips (Walton 70).
Venue: Greenwich Avenue (255)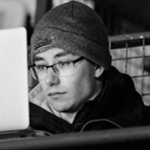 *Article provided by Harry Worgan (Basford United Correspondent).
*Main image @Basfordutdfc Basford celebrate their fourth successive win.