An ex-Nottingham Forest academy player has raised over £5000 for an anti-racism charity by cycling 200 miles.
Danny Elliott, 24, completed the gruelling challenge over the weekend, accompanied by friends and family to raise money for 'Show Racism the Red Card.'
He cycled laps around Holme Pierrepont, with each lap equivalent to just over 3 miles; completing 48 circuits on Saturday and 16 on Sunday.
Mr Elliott said he was motivated to do something following the death of George Floyd and discussing the situation with his former American teammate Mani Walcott. Elliott lived in America having earned a football scholarship to play and study there in 2014.
"I spent four years in New York with a roommate, a black guy from Maryland. He was a teammate of mine out in America, and sharing a room with him for four years we obviously became quite close so we still speak quite a lot now. And in the last couple of weeks we were just speaking quite a bit about it and he was telling me about how he'd been on protests in DC outside The White House and that kind of thing. And I just felt a bit helpless from this part of the world and kind of wished I could be there with him and didn't really know what to do so I wanted to do something charitable.
"I decided to do Show Racism the Red Card because it's obviously the biggest UK anti-racism charity and it's towards the cause anyway. And myself as a footballer they do a lot of work within football and educating children and things so I just thought it would be a quite fantastic charity to do it for really.
"The idea of doing 200 miles on a bike snowballed really in terms of what I wanted to do and what I thought was manageable and ended up doing it this weekend. I got a lot more support than I expected. I think there were 47 people in total, friends and family who came down on bikes and rode a few laps with me at Holme Pierrepont."
Mr Elliott spoke openly about his own experiences as a black footballer. He said:
"I think from a personal point of view I've been quite privileged. I've kind of found myself around people who are quite open minded. I think in England there is a lot of stereotyping and racial profiling rather than direct aggressive racism.
"However, when I was in America I did notice it was segregated a bit more. I felt that there were quite a few situations I found myself in where I'd be with friends that were from white communities, and when I would be with these friends with their families, you feel like you're almost representing black people because you're the only black person they've kind of known that well, sat around the dinner table with them or whatever. It was a different kind of world to be in as a young man. It kind of opened my eyes a lot to the fact of the matter is that the rest of the world isn't quite like the world I'd grown up in.
"I think there is obviously a lot of racism in football you see it now in the Premier League but on a personal note for me being at Aston Villa as a boy then at Nottingham Forest then when I came back to England I played for Port Vale and now I've been at Chester this season, I've personally found myself with good groups of players and fans."
On whether he would be open to doing something like this again, he said: "I'd always be willing to do what I can to contribute to good causes, this just happened to be something that's quite on topic at the minute and obviously something that's dear to my heart.
"It's been quite nice that during the sad times that we're in with the pandemic I've been able to do something positive and hopefully kind of do a tiny bit to make a small difference in this huge fight against racism."
The Chester striker only thought he'd raise a few hundred pounds so was amazed to see his total pass the £5000 mark, especially in such a short space of time.
Whilst anti-racism protests are rife at the moment, he is keen for the cause not to be forgotten in a few weeks and that as a society things do change for the better and people feel more confident to challenge racism if they see or hear it.
"I think that we're all guilty, not even just with racism, whether it be sexism, I think that we're all guilty of sometimes hearing something which you know is not ok and letting it slide because it makes our lives easier. You know if somebody who is next to you says something, who might be more intimidating than yourself, you think I'm going to let that go. But I think that a lot of things that have happened in recent events will kind of not only let people who have suffered racism know they're not alone but make sure that people think whether it be direct racism or subtle racism it is completely unacceptable. Hopefully this weekend has made it clear that the grey area is still unacceptable."
In terms of his plans for the next few weeks, Elliott and his Chester team face a nervous wait for a decision from the National League on whether or not the playoffs will go ahead.
"I've really enjoyed my time at Chester, it's a really good group of boys and we've done really well as a time. There were quite a few good strikers, I think there were five of us that were all really good players, which meant that there was pressure to perform. If you weren't doing very well you'd be changed which was completely acceptable as everybody understood that we're part of a fantastic team. I found myself in and out a little bit and mutually agreed with the managers that it would be beneficial for me to go out on loan, kind of regain a bit of confidence, sharpness, fitness that kind of thing and it worked really well for me. I'd been recalled, came back, was where I wanted to be, and obviously this hit. I think I played one game after my loan spell and Coronavirus happened.
"We're still waiting to hear if the playoffs are going to go ahead. I'm hoping that they go ahead and we get to play them, it would be fantastic to get promoted."
For now his focus is to recover from his weekend exertions. Of his physical condition he said: "It's more pain from sitting on that seat for 16 hours, apart from that I'm just quite tired, and mentally tired as well."
If you would like to contribute to Danny's fabulous fundraising efforts, please visit his GoFundMe page here where you can find out more details on how to support this terrific cause.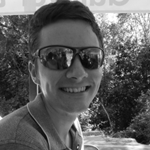 *Article provided by Tom Surgay (Notts County Correspondent).
*Main image @ChesterFC Elliott in more familiar goalscoring action for Chester has raised over £5k so far.